When worn in-ear, AirPods and AirPods Pro provide excellent stereo audio output, but Apple has designed the wireless Bluetooth earphones so that you can use them one at a time.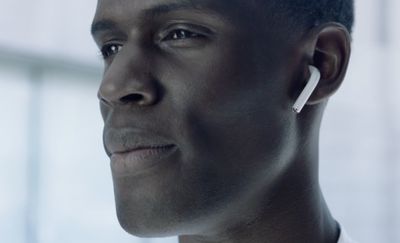 There are a few reasons why you might want to use AirPods earphones individually rather than together. The most obvious one is if you want to take phone calls and keep one ear free to listen to the outside world.
Another advantage of using a single AirPod is that you can charge the one you're not using at the same time. When the one you're using dies, you can simply swap it with the other fully charged AirPod and keep switching between them for a longer listening experience.

How to Use One AirPod or AirPod Pro at a Time
To use just one AirPod, simply place an earpiece in one ear and leave the other AirPod in the charging case. You can switch them just as easily –- the W1 chip in the earphones will detect which one is in use and automatically pair it with your iPhone.
Note that when you use just a single left or single right AirPod, stereo signals are automatically converted to mono output, so you won't miss a thing on your podcasts or music tracks either.