Hyper Reviews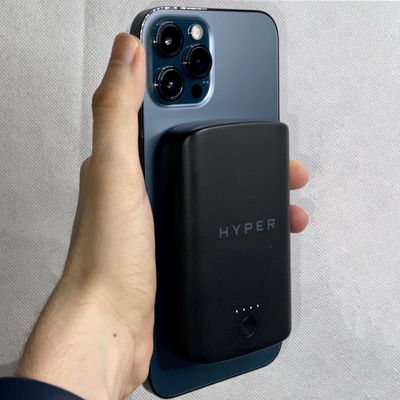 Back in March, Hyper released its HyperJuice Magnetic Wireless Battery Pack for the iPhone 12 lineup, promising customers an easy way to wirelessly charge their devices on the go. At the time, there were relatively few options for portable MagSafe-compatible battery packs on the market. Now, though, thanks to Apple's recent release of its own MagSafe Battery Pack, there is a little more...
Hyper Articles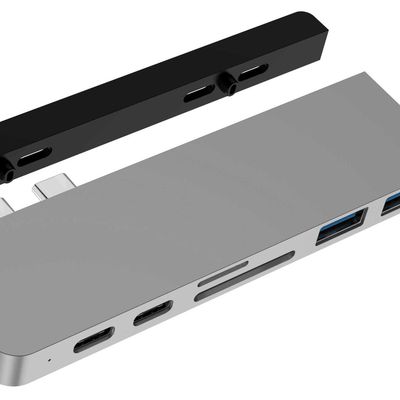 USB-C hubs that attach directly to Apple's notebooks have become quite commonplace in recent years, but Sanho Corporation's HYPER brand is today releasing an updated version of its HyperDrive Duo hub that includes a couple of new twists. As with most USB-C hubs, the new HyperDrive DUO includes an array of expansion ports for your Mac, including an HDMI port, a pair of USB-C ports (one...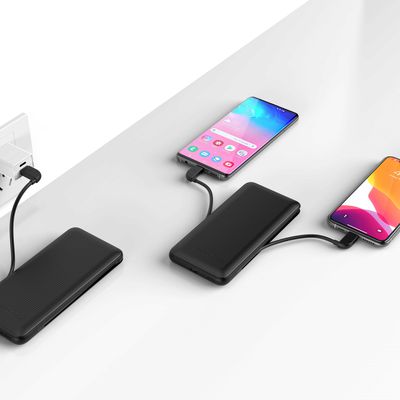 Hyper has announced the launch of its HyperJuice 18W Lightning and USB-C Battery Pack, described as the "world's first" battery with an integrated 18W Apple MFi Lightning and USB-C Cable. Around the same size as the iPhone 11, the HyperJuice can charge an ‌iPhone‌ from empty to 50 percent charge in under 30 minutes, and comes with an integrated 18W USB-C cable that can charge any USB-C...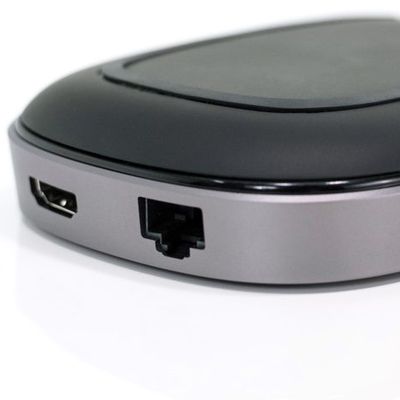 Hyper today announced the upcoming launch of a new HyperDrive USB-C Hub, which will be available for pre-order on Kickstarter starting on January 15. The HyperDrive USB-C Hub, which is compatible with all USB-C equipped MacBook and MacBook Pro models, features a total of 8 ports, including a 4K HDMI port, a Gigabit Ethernet port, a microSD slot, an SD card slot, three USB-A 3.1 ports and one...

Apple's Retina MacBook uses a brand new USB-C connector for power, which means that it's able to be charged by external USB battery packs much like an iPhone or an iPad. But because of its higher 29 watt power requirements, there aren't any current battery packs that pump out enough power to charge the MacBook at full speed. Instead, most USB battery packs used with the MacBook today just keep...