Even Cheaper Apple TV on the Way for Less Than $100
Despite the latest Apple TV 4K model coming in $50 cheaper than the previous model and with double the storage, Apple is reportedly planning to release an even more affordable ‌Apple TV‌ model.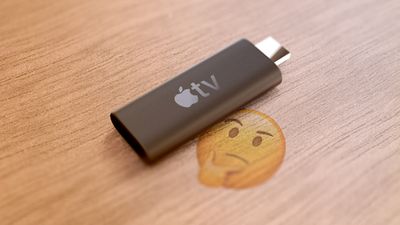 The new Apple TV 4K already has a lower starting price of $129, compared to $179 for the previous model, but insightful Apple analyst Ming-Chi Kuo believes that the next-generation ‌Apple TV‌ could be sold at an even lower price point. Kuo explained that a sub-$100 price would be the "sweet spot" for the ‌Apple TV‌ and added that he expects the next-generation model to be even "more affordable."
Both the second-generation (2010) and third-generation (2012) ‌Apple TV‌ models were priced at $99 at launch, and Apple eventually lowered the price of the third-generation model to $69, so there is past precedent for a sub-$100 ‌Apple TV‌. An ‌Apple TV‌ around this price point could help Apple better compete with inexpensive streaming devices sold by the likes of Google, Amazon, and Roku. Another possibility is that, when the next ‌Apple TV‌ launches, Apple sells two generations simultaneously as it has done in previous years and the model announced recently remains in the lineup for a lower price point around $99.
The Information first said in 2018 that Apple was working on a low-cost TV dongle device as a more inexpensive alternative to the ‌Apple TV‌, which starts at $149. The project was driven by Tim Twerdahl, an Apple video and audio marketing executive, who argued that a low-cost TV device would make it more affordable for users to access Apple TV+ based on his experience overseeing similar projects at Netflix and Amazon.
A subsequent report from last year claimed that Greg Joswiak and Phil Schiller overruled Twerdahl, insisting that Apple should not begin making cheap, low-margin devices due to its potential to damage its reputation for premium products, meaning that Twerdahl's low-cost TV device project was allegedly abandoned. Apple apparently decided that an appropriate middle-ground solution would be to develop apps for ‌Apple TV+‌ on other platforms, such as devices from Samsung, Roku, Amazon, Sony, and Microsoft, which aligned with earlier concerns among executives, including Eddy Cue, that ‌Apple TV+‌ would need to be available on a wide range of devices, including non-Apple ones.
Kuo's latest rumor may suggest that the low-cost ‌Apple TV‌ project is not dead after all. The lower price of the latest ‌Apple TV‌ may indicate Apple's renewed interest in making the device more competitive in terms of pricing. Even if Apple is attempting to upsell customers to the $149 model with 128GB of storage, Ethernet, and Thread support, that device is still much better value than the previous model with 32GB of storage for $179 or 64GB storage for $199. ‌Apple TV+‌ is already available on platforms like Fire TV and Roku, but a more competitively priced ‌Apple TV‌ model could stimulate sales and help to draw more subscribers to the streaming service, which competes with the likes of Netflix and Disney+.