Earlier this week, Apple confirmed it will release an all-new Mac Pro in 2019, as a bid of reassurance to its professional customers who have waited over four years for the company's high-end workstation to be updated.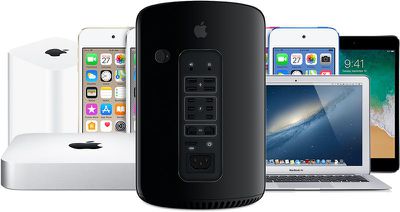 Apple still sells a handful of other major products that haven't been updated in between three and six years, however, and unlike the Mac Pro, it has remained silent about any future updates. We've outlined those products below.

AirPort Extreme
Days Since Last Major Release: June 10, 2013 / 1,758 days ago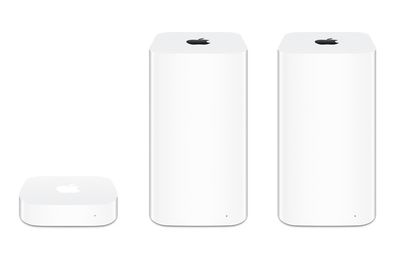 Apple hasn't refreshed its lineup of AirPort base stations in around five to six years. The high-end AirPort Extreme and AirPort Time Capsule, which is an Extreme coupled with up to 3TB of internal storage, were last updated at WWDC 2013. The smaller AirPort Express hasn't been updated since June 2012—it still has old 802.11n Wi-Fi.
In November 2016, Bloomberg News reported that Apple ceased development of its AirPort products. In January 2018, Apple began selling the Linksys Velop mesh Wi-Fi system, but noted that "people love our AirPort products and we continue to sell them." The company hasn't commented on its AirPort products since.

Mac Pro
Days Since Last Major Release: December 18, 2013 / 1,569 days ago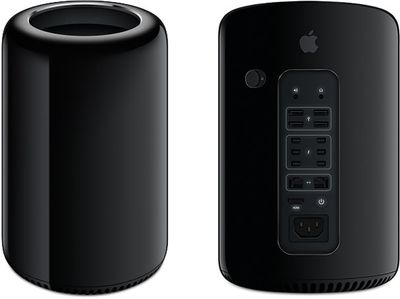 The current Mac Pro was previewed at WWDC 2013, when Apple's marketing chief Phil Schiller famously quipped "can't innovate anymore, my ass!" The professional desktop became available to order in December 2013, and hasn't been updated since, beyond receiving a price cut across the line in April 2017.
Apple this week confirmed that it will release an all-new Mac Pro with a modular design in 2019. The computer will be influenced by Apple's new Pro Workflow Team, consisting of creative professionals who are experienced in areas such as visual effects, video editing, 3D animation, and music production.

Mac mini
Days Since Last Major Release: October 16, 2014 / 1,268 days ago



It's been three-and-a-half years since the Mac mini was last updated as of next week. The portable desktop is still powered by Intel's outdated fourth-generation Core processors, despite the fact that we're on the eighth generation now. It also has Thunderbolt 2 ports, nearly three years after Intel announced Thunderbolt 3.
Apple has twice said the Mac mini remains an "important" part of its product lineup, but unlike the Mac Pro, it hasn't provided a timeline for any future updates. While there has been some speculation that the Mac mini could play a role in Apple's modular Mac Pro system, the fate of the machine remains unclear.

MacBook Air
Days Since Last Major Release: March 9, 2015 / 1,124 days ago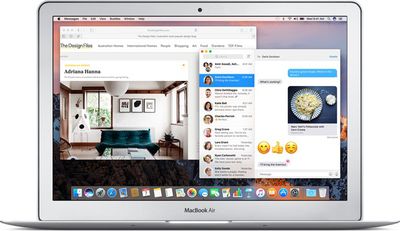 While the base model MacBook Air was updated with a slightly faster 1.8GHz processor in June 2017, the notebook hasn't received a significant update in over three years and counting. The latest MacBook Air is powered by Intel's fifth-generation Core processors—again, we're at eight now—and still lacks a Retina display.
The prevailing assumption has long been that once Apple could manage to sell the 12-inch MacBook for $999, that it would replace the MacBook Air. That has yet to happen, however, and now there's rumors suggesting that a new and possibly even cheaper MacBook Air will be released at some point this year.

iPod touch
Days Since Last Major Release: July 15, 2015 / 996 days ago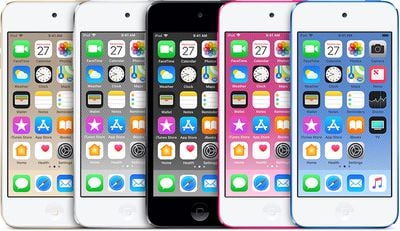 Once updated on an annual basis like the iPhone, the iPod touch hasn't been refreshed in nearly three years. The portable media player is powered by an Apple A8 chip, which was already around 10 months old at the time, and it has an 8-megapixel rear-facing camera and up to 128GB of storage.
At this point, the iPod touch is a niche product at Apple. It's also the only remaining iPod available to purchase, after Apple discontinued the iPod nano and iPod shuffle last year. However, considering the iPod touch is a gateway product to the iPhone, it's certainly possible it will eventually be updated.

iPad mini
Days Since Last Major Release: September 9, 2015 / 940 days ago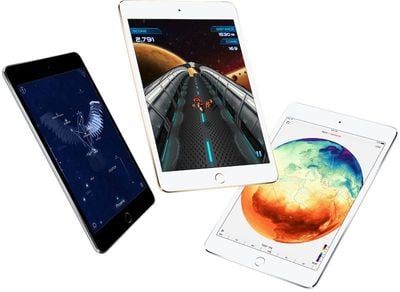 Apple introduced the iPad mini 4 at its "Hey Siri" event in September 2015, and hasn't updated it since, beyond adjusting storage and pricing in 2016 and again in 2017. Like the latest iPod touch, the tablet is powered by an Apple A8 chip and has up to 128GB of storage, the sole capacity currently sold.
Like many other products on this list, the fate of the iPad mini is unclear. One possibility is that it will be discontinued once the new 9.7-inch iPad gets slimmer bezels, which would make it closer in overall size to the 7.9-inch iPad mini. The new iPad also has a much faster A10 Fusion chip and Apple Pencil support.