Apple's Revamped Mac Pro to Launch in 2019
Apple's redesigned, modular Mac Pro aimed at professionals is set to launch in 2019, according to an update Apple recently provided to TechCrunch's Matthew Panzarino, who took a trip to the company's Cupertino campus.
The team responsible for revamping Apple's pro product efforts was there to provide updated details both on the Mac Pro and how Apple is shaping it to meet the needs of real professional users.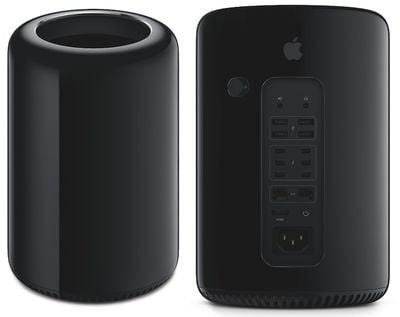 Apple's current Mac Pro


Employees in the meeting included John Ternus, VP of Hardware Engineering, Tom Boger, Senior Director of Mac Hardware Marketing, Jud Coplan, Director of video Apps Product Marketing, and Xander Soren, Director of Music Apps Product Marketing.
Panzarino was told in no uncertain terms that the Mac Pro will not be arriving before 2019 as the product is still in development. From Tom Boger:
"We want to be transparent and communicate openly with our pro community so we want them to know that the Mac Pro is a 2019 product. It's not something for this year." In addition to transparency for pro customers on an individual basis, there's also a larger fiscal reasoning behind it.
Apple wants customers to know that the Mac Pro isn't coming in 2018 so those who are planning to make a purchase decision for a pro machine like the iMac Pro won't hold off in the hopes of a Mac Pro materializing later in the year.
In the time since Apple announced major changes for the next-generation Mac Pro last year, it has put together a "Pro Workflow Team" led by John Ternus, where employees who focus on pro-level products all work together.
Apple has also been hiring award-winning artists and technicians in an effort to understand the real workflows that creative professionals use to better tailor its products to them. The individuals shoot real projects and then use Apple's hardware and software to find "sticking points that could cause frustration and friction" for pro users.
Apple's Pro Workflow Team finds and addresses the issues that come up, even down to tiny details like tweaking a graphics driver, and it's not just Apple's products that benefit - the company's employees are also working with third-party apps. From Tom Bogar, senior Mac marketing director:
"We've gone from just you know engineering Macs and software to actually engineering a workflow and really understanding from soup to nuts, every single stage of the process, where those bottlenecks are, where we can optimize that," says Bogar.
The Pro Workflow team, in addition to improving current Apple products, is also an essential part of Mac Pro development. Their work is "definitely influencing" what Apple's planning for, with Apple achieving a "much much much deeper understanding" of pro customers, their workflows, and their needs. This understanding is "really informing" the work Apple is doing on the Mac Pro," according to Bogar.
No details were provided on the shape of the Mac Pro or the internal components that it might include, but Apple is still planning on a modular machine, as announced last year, so plans have not changed. Apple back then said that it was "completely rethinking" the Mac Pro, and that it is "by definition" a modular system. Apple at the time also said a pro display was in development alongside the new machine.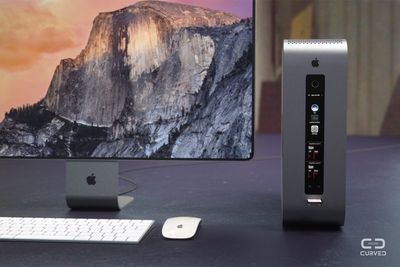 Panzarino says we're not likely to hear any additional detail about the Mac Pro at WWDC in June, and that he expects Apple will keep quiet about the machine until next year.
Panzarino's full piece on Apple's efforts to tailor the Mac Pro and other pro-level products to meet professional needs, which goes into much greater detail, can be read over at TechCrunch.