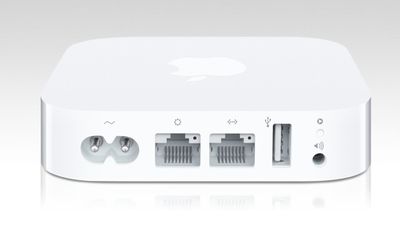 Apple today quietly introduced a redesigned AirPort Express wireless base station, drawing on the design of the Apple TV set-top box and introducing simultaneous dual-band 802.11n connectivity for increased performance.
The new AirPort Express supports simultaneous dual-band 802.11n Wi-Fi. That means it transmits at both the 2.4GHz and 5GHz frequencies at the same time. So no matter which band your wireless devices use, they'll automatically connect to the best available band for the fastest possible performance.
The redesigned AirPort Express continues to be offered at $99.