Apple's Siri Turns Six: AI Assistant Announced Alongside iPhone 4s on October 4, 2011
On October 4, 2011, Apple held a media event in which it introduced Find My Friends, refreshed the iPod Nano and iPod touch, and revealed the iPhone 4s with its all-new Siri voice assistant. This means that today marks the sixth year anniversary of when Apple's Siri was first introduced to the world, although the AI helper wouldn't be available to the public until the iPhone 4s launch on October 14, 2011.
In the original press releases for Siri, Apple touted using your voice to send text messages, schedule meetings, set timers, ask about the weather, and more. Apple explained Siri's understanding of context and non-direct questions, like presenting you with a weather forecast if you ask "Will I need an umbrella this weekend?"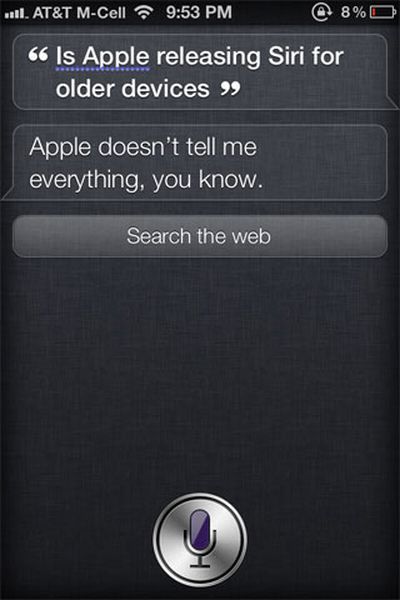 The original Siri interface on iOS 5
Siri on iPhone 4S lets you use your voice to send messages, schedule meetings, place phone calls, and more. Ask Siri to do things just by talking the way you talk. Siri understands what you say, knows what you mean, and even talks back. Siri is so easy to use and does so much, you'll keep finding more and more ways to use it.

Siri understands context allowing you to speak naturally when you ask it questions, for example, if you ask "Will I need an umbrella this weekend?" it understands you are looking for a weather forecast. Siri is also smart about using the personal information you allow it to access, for example, if you tell Siri "Remind me to call Mom when I get home" it can find "Mom" in your address book, or ask Siri "What's the traffic like around here?" and it can figure out where "here" is based on your current location.
Apple didn't create Siri itself, however, as the company purchased the technology that's now prevalent in all iOS devices by acquiring Siri, Inc., a spinoff of SRI International where the technology originated. Prior to the assistant's presence on iPhone, Siri was a standalone app on the App Store (launched February 2010) that offered automated personal assistant services through integrations with third-party apps like OpenTable, FlightStats, Google Maps, and more. Users could interact with these apps using Siri's voice-recognition technology, created by Nuance.
Just two months after Siri appeared on the App Store, reports of Apple's acquisition of Siri surfaced in April 2010, and the purchase was quickly confirmed by representatives and board members from the voice-recognition company. According to Siri board member Shawn Carolan, "The offer from Apple was of a scope and tenor that it was a no-brainer to accept it." The standalone app was removed from the App Store after Apple's unveiling of its own Siri in October 2011.
Over the years, Siri has debuted new features and expanded to more devices, including the iPad (
June 2012
), iPod Touch (
September 2012
), Apple Watch (
April 2015
), Apple TV with Siri Remote (
September 2015
), Mac with macOS Sierra (
September 2016
), and HomePod (
coming December 2017
).
Since 2011, Siri has become a large enough part of Apple's brand that the company just this year launched a series of advertisements focusing solely on the assistant's helpfulness, aided by actor Dwayne "The Rock" Johnson. The latest version of iOS, iOS 11, has seen a few improvements brought to Siri, including a more natural speaking voice, text-to-talk, and a translation feature.
Details about Siri's origin at Apple have continued to emerge over the years, with voice actress Susan Bennett revealing a few behind-the-scenes tidbits about the early days of the project in an interview posted earlier in 2017. Bennett described having to say "nonsense phrases" like "Say the shrodding again," which she later realized provided Apple with "all of the sounds of the English language."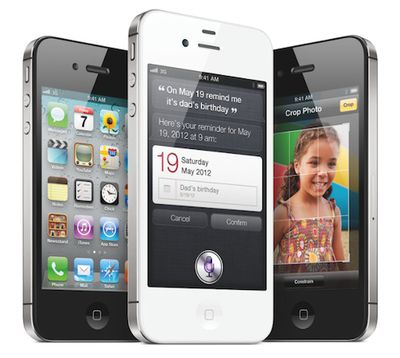 The next place that Siri will be found in is Apple's HomePod speaker, which was for a long time simply called the "Siri Speaker" prior to its official unveiling at WWDC in June. HomePod will greatly rely on user interaction with Siri, allowing for music playback, HomeKit control, timer settings, news reports, and essentially most of the tasks that Siri can already do elsewhere. Most importantly, Siri will become a "musicologist" in HomePod and gain a greater understand of music-related trivia to greater enhance HomePod's position as a high-quality audio device.
Despite advancements, many users frequently point out Siri's flaws and inconsistencies in certain situations. It's been rumored previously that Apple's development on Siri has been hindered by the company's commitments to privacy. But, in an interview last month Apple VP of marketing Greg Joswiak argued that user data privacy and a smart AI assistant can co-exist: "We're able to deliver a very personalized experience... without treating you as a product that keeps your information and sells it to the highest bidder. That's just not the way we operate."