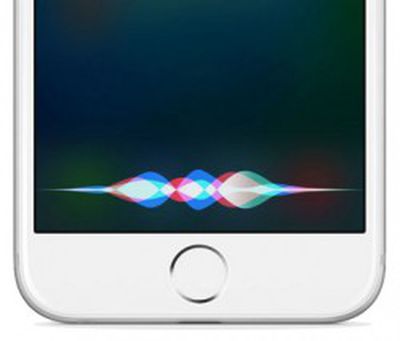 Former Apple employees who worked on Siri believe the virtual assistant is struggling to catch up with its rivals because of a lack of ambitious goals stemming from the company's overarching concern with user privacy, a report by The Wall Street Journal revealed on Thursday.
Unlike Amazon and Google, which leverage and retain user data off-device to inform and enhance queries put to their respective smart speakers, Apple is said to work within a culture that prioritizes user privacy, "making it difficult to personalize and improve" Siri, according to ex-Apple employees. The project has also reportedly suffered from the departures of key members as a result, some of whom went to competitors.

About a year after [Steve] Jobs's death, Apple hired Bill Stasior, an Amazon search executive, to oversee Siri. Mr. Stasior studied artificial intelligence at Massachusetts Institute of Technology, but his expertise was in search rather than speech or language. This led some members of the Siri team to believe he didn't fully appreciate the product's original vision: to expand beyond the iPhone to third-party apps.
Former staff reportedly offered this loss as the main reason behind the departure of Siri co-founders Adam Cheyer and Dag Kittlaus, who left to found Viv, which was acquired by Samsung and is now working closely with Samsung's Bixby assistant team. Apple finally started opening up Siri to third-party developers last year, but many former Siri engineers believe it didn't come soon enough, while developers still remain unhappy at the lack of openness behind the scenes.

The limited scope of Siri's commands disappointed many developers, said Brian Roemmele, a developer who attended the announcement. "People went from being happy and excited to sitting in workshops and realizing, 'I can't use it,'" he said. "Some went back to that attitude: Siri's always going to be dumb."
According to the article, the first inkling Apple got that it was falling behind its rivals came when members of the Siri team arrived at an Amazon event in 2014.

Apple's three-year-old product had gained popularity for its ability to handle calendar appointments, text messaging and a few other simple tasks based on voice commands. Siri had no real competitors.

The outlook quickly changed as the team watched Amazon's video showing off a small, voice-controlled speaker that could play music, order products and search the web. It demonstrated Amazon had figured out how to isolate voices from background noise and have a digital assistant respond to requests from a distance — abilities Siri hadn't yet mastered.

'People at Apple's anxiety level went up a notch,' said a former member of Apple's Siri team who was there that night.
WSJ notes that Siri's performance still doesn't match Amazon's Echo or Google Home because of the collective weight of Apple's self-imposed limitations. For example, in tests across 5,000 different questions, Siri answered accurately 62 percent of the time, lagging the roughly 90 percent accuracy rate of Google Assistant and Amazon's Alexa, according to Stone Temple, a digital marketing firm.
It remains to be seen whether Apple feels it needs to compete on these specific AI metrics, or if it sees a future for Siri in other areas, such as linguistics – Siri works across 21 language, while Alexa and Google Assistant only speak English and German.
During this week's Worldwide Developers Conference, Apple announced a number of forthcoming enhancements to Siri with iOS 11, including live language translation, contextual query comprehension, and an ability to learn a user's interests. It also unveiled its own Siri-powered premium smart speaker, HomePod, but emphasized sound quality and music enjoyment over the general intelligence of its virtual assistant, which some might say speaks volumes as to Apple's future ambitions in the AI space.