Apple's Greg Joswiak on Siri: We Deliver a Personalized Experience Without Treating You as a Product
Ahead of the launch of iOS 11, Apple VP of marketing Greg Joswiak sat down with several publications to talk about Siri, the personal assistant built into all major Apple devices. His interview with Wired was published last week, and today, Fast Company published its interview, in which Joswiak talks Siri and privacy, among other topics.
It's been long believed that Apple's Siri development has been hindered by the company's deep commitment to privacy, but according to Joswiak, privacy, respect for user data, and an intelligent AI can co-exist.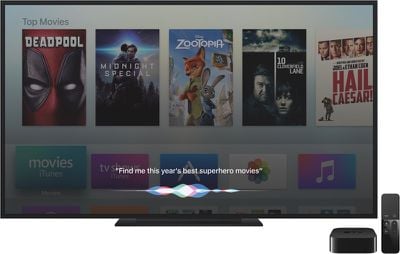 "I think it's a false narrative," he told Fast Company. "We're able to deliver a very personalized experience... without treating you as a product that keeps your information and sells it to the highest bidder. That's just not the way we operate."
Much of Apple's Siri functionality is done on-device, rather than in the cloud like other services. In Apple's 2017 software updates, that's shifting slightly with the company planning to allow Siri to communicate across devices to learn more about users. Still, many things, like Siri's ability to find photos with a specific photo or date are powered on-device.
"Your device is incredibly powerful, and it's even more powerful with each generation," Joswiak said. "And with our focus on privacy, we're able to really take advantage of exploiting that power with things like machine learning on your device to create an incredible experience without having to compromise your data."
Apple does use the cloud to answer requests and to train Siri, but it strips all user identifiable data. All Siri requests are stripped of user ID and supplied with a random request ID, with the request then encrypted and sent to the cloud. Apple stores six months of voice recordings to allow its voice recognition engine to get a better understanding of users. A second copy of recordings can be stored for up to two years, also with the aim of improving Siri.
"We leave out identifiers to avoid tying utterances to specific users so we can do a lot of machine learning and a lot of things in the cloud without having to know that it came from [the user]," said Joswiak.
Alongside Joswiak, Apple's Craig Federighi, senior vice president of software weighed in on Siri's future in an email to Fast Company. "Siri is no longer just a voice assistant," he said. "Siri on-device intelligence is streamlining everyday interactions with our devices."
He went on to say that with iOS 11, macOS High Sierra, tvOS 11, and watchOS 4, users will "experience even more Siri functionality." He went on to say that in the "years to come," Siri functionality will be "ever more integral" to the core user experience on all of the company's platforms, from Mac to iPhone to Apple TV.
Federighi and Joswiak's full Siri interview, which provides more insight into the inner workings of Siri and Apple's commitment to privacy, can be read over at Fast Company.