Don't Buy an Apple Watch Series 7 Right Now: Series 8 Imminent
Apple is believed to be on the brink of unveiling the Apple Watch Series 8 to replace the Apple Watch Series 7, meaning prospective customers should hold off on a purchase until the new models are released in the immediate future.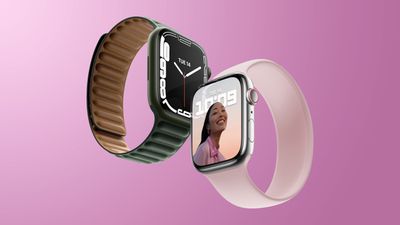 The Apple Watch Series 7 is almost a year old. While it shipped later than usual due to delays, its successor, the Apple Watch Series 8, is expected to be unveiled at Apple's event next month. While the Series 8 will likely feature the same design as the Apple Watch Series 7, it is expected to offer an updated chip, software enhancements, and new health monitoring features thanks to a body temperature sensor, with updates including:

At the same time, Apple is also said to be planning to launch a high-end Apple Watch "Pro" model that could replace the Apple Watch Edition, featuring:

As such, with the entire Apple Watch lineup set to be overhauled in a matter of weeks, Apple Watch buyers should now wait for new models to arrive. Apple is set to host its "Far out" event on Wednesday, September 7, where the iPhone 14 models are also widely expected to debut.