Only One Apple Watch Series 8 Model Rumored to Get Larger Battery
Apple plans to release an Apple Watch Series 8 model with a larger battery this year, according to a recent report.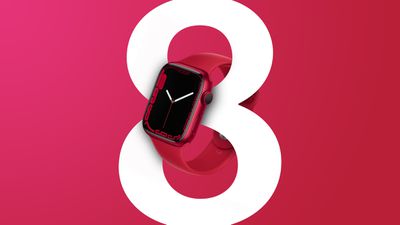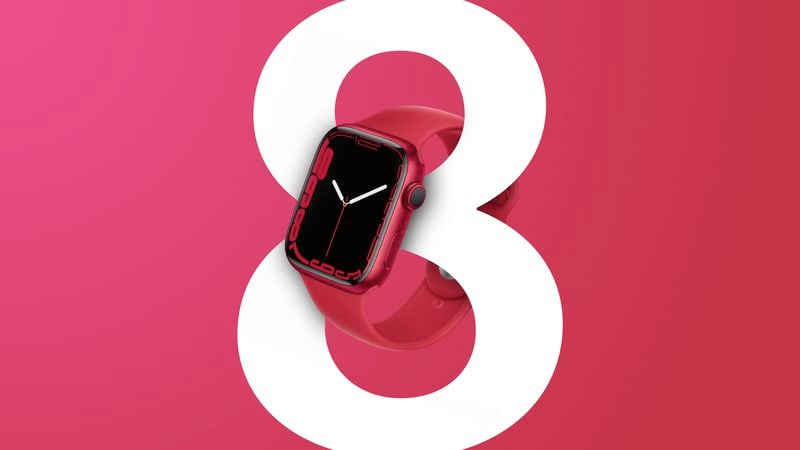 Bloomberg's Mark Gurman believes that Apple is working on an "extreme sports" version of the Apple Watch that offers a larger display that is almost two-inches in size, improved impact resistance, and a larger battery. Gurman said that the larger battery could enable longer workout times, while the larger display could show more on-screen fitness metrics at a time.
While Apple Watch enthusiasts have clamoured for longer battery life in recent years, the other two Apple Watch Series 8 models are expected to be akin to the existing 41mm and 45mm Apple Watch Series 7 models, and there have been no rumors of battery size increases for these new devices. Nevertheless, there are reports of a new Low Power Mode for the Apple Watch Series 8 that could help prolong battery life on all of the new models.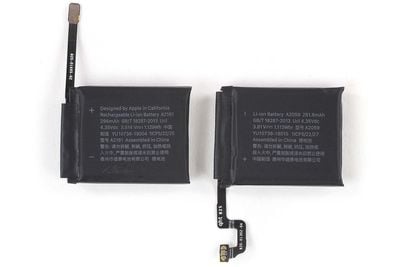 The Apple Watch Series 5's internal battery.
It is not yet known how much bigger the high-end Apple Watch's battery will be this year, but all of the current and previous Apple Watch models have boasted an "all-day" 18-hour battery life. A larger battery may also help the new, high-end Apple Watch justify its price point.
Gurman claims
that it could cost in the range of $900 to $999.
The new sport-focused version of the Apple Watch is expected to be sold alongside the standard Apple Watch Series 8 planned for later this year and the Apple Watch SE, which is also expected to see a refresh in 2022. Aside from a larger body and more durable casing, the Apple Watch sport edition will function the same as other Apple Watches and will get the same new features coming to the Series 8.
Rumors suggest the Apple Watch Series 8 will feature an "S8" chip that's similar to the S7 and the S6 before that, along with new health features that would let users monitor their body temperature. For more on everything coming to the Apple Watch Series 8, see our dedicated Apple Watch Series 8 guide.