This week saw quite a bit of important news, including a battery-related recall for 2015 15-inch MacBook Pro models that could "pose a safety risk," a second round of developer betas of all of the operating system updates introduced at WWDC, new details on the 2020 iPhones from noted analyst Ming-Chi Kuo, and more, so check out our recap of the biggest stories from the past week below.

Apple Launches Recall Program for Batteries in 2015 15-Inch MacBook Pros Due to 'Safety Risk'
Apple this week launched a voluntary recall and replacement program for some 2015 15-inch MacBook Pro units which "contain a battery that may overheat and pose a safety risk." Affected notebooks were sold "primarily between September 2015 and February 2017."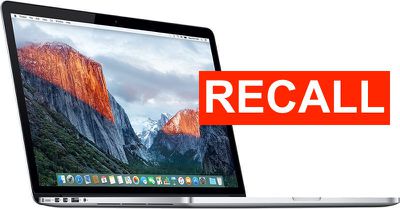 Apple is asking customers to stop using affected MacBook Pro units, citing customer safety as a "top priority." 2015 15-inch MacBook Pro owners should review the recall program for details on eligibility and instructions on getting a battery replacement, free of charge.

Smaller 5.4-Inch and Larger 6.7-Inch iPhones With 5G Support and OLED Displays Expected in 2020
Apple plans to release three new iPhones in the second half of 2020, including high-end 5.4-inch and 6.7-inch models and a lower-end 6.1-inch model, according to oft-accurate analyst Ming-Chi Kuo.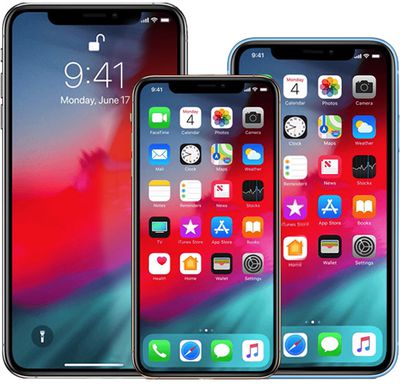 Kuo said the 5.4-inch and 6.7-inch models will support 5G, but not the 6.1-inch model. All three models are expected to have OLED displays.
In other words, an even smaller iPhone XS and an even larger iPhone XS Max are coming next year. In the nearer term, here's everything to know about 2019 iPhones, including larger batteries, two-way charging, and more.

Everything New in iOS 13 Beta 2!
Beta season is an exciting time of the year, providing us with a sneak peek of all sorts of new features coming to Apple's software platforms.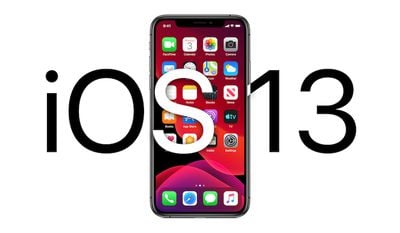 The fun continued this week with the second developer beta of iOS 13, which has several changes compared to the first beta earlier this month. Here is a list of everything new in iOS 13 beta 2!
Apple also seeded the second betas of macOS Catalina, watchOS 6, and tvOS 13 to developers this week. Public betas will follow in July, but likely excluding watchOS. For now, watch our watchOS 6 hands-on video and subscribe to MacRumors on YouTube for new Apple videos every week!

Apple Appears to Be Working on Catalyst Versions of Messages and Shortcuts for Mac
At WWDC 2019, Apple announced Project Catalyst, which makes it much easier for developers to extend iPad apps to the Mac. Adding basic macOS support to an iPad app is as easy as opening an Xcode project and clicking the Mac checkbox.


Now, developer Steve Troughton-Smith has uncovered evidence in macOS Catalina that suggests Apple is using Project Catalyst to extend the iPad versions of Messages and Shortcuts to the Mac, perhaps in time for the software update's public release in the fall.
Apple already released Catalyst-based Apple News, Voice Memos, Home, and Stocks apps in macOS Mojave, and this week Apple's software engineering chief Craig Federighi revealed that those apps will be improved to be more Mac-like in the public beta of macOS Catalina.

Thousands of Apple Retail Workers Now Testing Apple Card Ahead of Summer Launch
Apple Card testing expanded to thousands of Apple Store employees this week ahead of the card's public release this summer in the United States.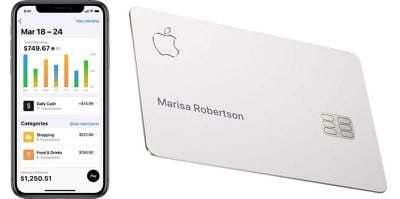 Testing was previously limited to Apple's corporate employees, so the wider expansion is a good sign that a public release is on the horizon. The card will likely launch alongside the release of iOS 12.4.
Apple Card is built into the Wallet app on iPhone, allowing customers to sign up within minutes and take advantage of benefits such as 1% to 3% cash back paid out on a daily basis and no fees whatsoever. A physical, titanium version of the card will also be available for non-contactless payment terminals.

Apple Watch Gets Over-the-Air Software Update Mechanism, iPhone Still Required For Now
Good news: the Apple Watch finally has its own over-the-air software update mechanism. Bad news: reviewing and accepting the watchOS terms and conditions still requires using an iPhone for now.


Hopefully the Apple Watch is completely decoupled from the iPhone for software updates by time watchOS 6 is publicly released in the fall.
More good news: it will also be possible to delete more of Apple's built-in apps on the Apple Watch starting in watchOS 6.

Apple Warns Trump's Tariffs Will Reduce Its Economic Contributions and Global Competitiveness
In a letter to the Trump administration this week, Apple warned that further tariffs on China would reduce the company's contributions to the U.S. economy and weigh on its global competitiveness.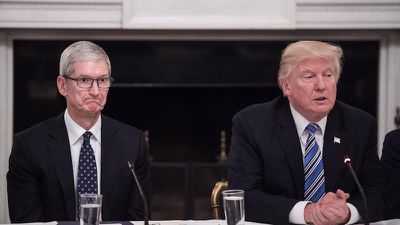 Trump has considered a fourth round of tariffs of up to 25 percent on goods imported from China that would impact nearly all of Apple's products, including the iPhone, iPad, Mac, Apple Watch, Apple TV, AirPods, HomePod, and more.
Amid the U.S.-China trade war, Apple has reportedly asked its major suppliers to evaluate the cost implications of shifting up to 30 percent of their production capacity from China to Southeast Asia countries.

MacRumors Newsletter
Each week, we publish an email newsletter like this highlighting the top Apple stories, making it a great way to get a bite-sized recap of the week hitting all of the major topics we've covered and tying together related stories for a big-picture view.
So if you want to have top stories like the above recap delivered to your email inbox each week, subscribe to our newsletter!