watchOS 6 Will Let Users Delete Many Built-in Apps on Apple Watch
Apple Watch users will be able to delete stock apps from the Apple Watch starting in watchOS 6, according to TechCrunch.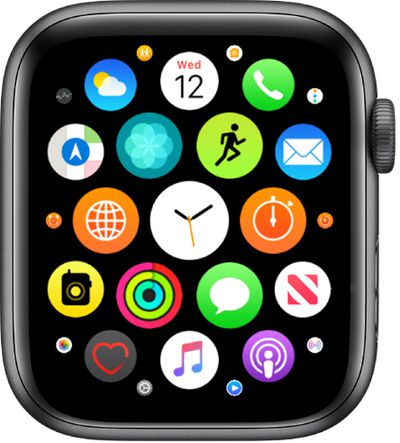 This will make it possible to delete many of Apple's built-in apps on the Apple Watch, including Alarm, Timer, Stopwatch, Remote, Camera Remote, Radio, Walkie-Talkie, ECG, Breathe, Noise, Cycle Tracking, and others, the report indicates. A few core apps like Heart Rate and Messages will not be deletable.
Some of Apple's apps can already be removed from the Apple Watch, like Calendar, Stocks, and Weather, as deleting a built-in app on an iPhone also removes the app from a paired Apple Watch. However, this method does not work for watchOS apps that lack an iOS counterpart like Timer and Radio.
watchOS 6 will allow almost any built-in app to be deleted directly on the Apple Watch. As already possible with third-party apps, users will be able to delete built-in apps by pressing and holding to enter so-called "wiggle mode" and then tapping the "X" button that appears above an app icon.
This functionality has yet to be enabled as of the second developer beta of watchOS 6, but it's still very early. The report indicates it will be ready in time for the public release of the software update in September.