Apple's iPad family spans across four different models: the 7.9-inch iPad mini, the 10.2-inch iPad, the 10.5-inch iPad Air, and the iPad Pro (11-inch and 12.9-inch models). With this collection of multiple display sizes, Apple provides each of its users with whatever they desire when it comes to using a tablet to work, read, surf the internet, and more.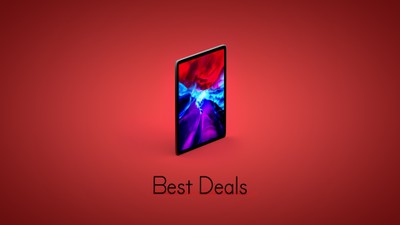 Below are the best prices for each iPad configuration currently available at some of the major Apple resellers. Prices fluctuate on a consistent basis, so if you see an iPad you want be sure to follow the links to the appropriate sites and place your order now.
Readers should note that for the iPad Pro family, we will be focusing mainly on the 2018 models in this guide. While there are a few notable discounts we've tracked so far on the 2020 iPad Pros, the best deals are typically going to be found for the previous generation.
In terms of upgrades, the 2020 iPad Pro has a faster A12Z Bionic processor, dual rear cameras, a new LiDAR scanner, improved audio, and an optional Magic Keyboard accessory that adds a trackpad to the iPad for the first time. While a few years old, the 2018 iPad Pros are still reliable tablets for anyone willing to save money by purchasing a previous generation device.
In this guide, you'll find the best currently available prices for ‌every model of the iPad at major Apple resellers including Adorama, Amazon, B&H Photo, Best Buy, and MacMall (which is now integrated with TigerDirect). We'll be tracking the best prices for all ‌of Apple's tablets, particularly focusing on the newest 2018 and 2019 updates.

iPad mini
The iPad mini is the smallest iPad available to purchase, but it isn't quite the cheapest (that'll be the 10.2-inch iPad). Still, it's a solid buy if you're looking for a display size that sits between the size of an iPhone 11 Pro Max and a regular 10-inch+ sized iPad. If you don't mind reading from a non e-ink display, it makes for a good e-reader as well with Apple Books.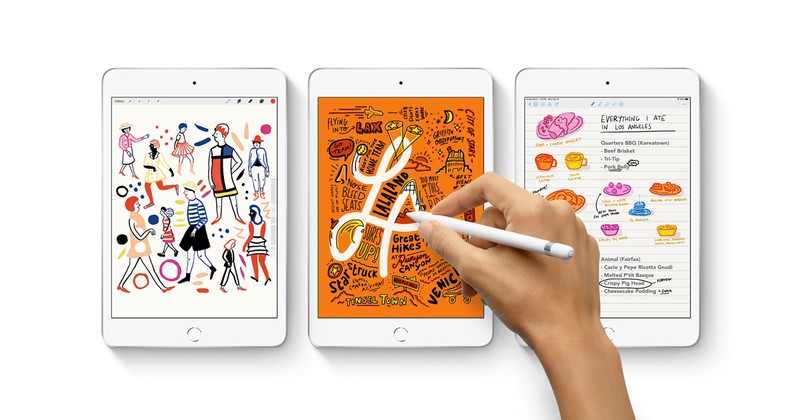 There aren't many deals on the iPad mini in May. The current best deal is on the 64GB Wi-Fi model at $394.00, down from $399.00.
10.2-inch iPad
Apple refreshed the basic iPad in 2019 with a new 10.2-inch display, upgraded internals, and support for the Smart Keyboard accessory. This is your middle-grade Apple tablet that has a bit of a leg up on the iPad mini, but isn't quite as powerful as the iPad Pro.



Deals on the iPad have been solid over the past few months since its release, but like the iPad mini, there aren't many drastic discounts around the internet. Right now, the best deal on the 128GB cellular iPad is at Amazon, for $459.99, down from $559.00.
iPad Air
The 2019 iPad Air is one year old, and as such we've seen notable deals on the device, which is still a great buy for those looking in the mid-range for a tablet. The iPad Air has a 10.5-inch display, Touch ID, A12 Bionic processor, and support for the Apple Pencil and Smart Keyboard.


The best iPad Air discount out right now is the 256GB Wi-Fi model for $614.00 at B&H Photo, down from $649.00. Otherwise, not many versions of the 2019 iPad Air are being discounted this month.
11-inch iPad Pro
The iPad Pro family is Apple's high-end model of tablets, with edge-to-edge displays with Face ID and support for the Apple Pencil 2. Apple markets these devices as notebook replacements, which you can pair with a Smart Keyboard to type easier during your workflow.


There are numerous configurations of the iPad Pro, and right now for the 11-inch model there's a solid deal on the 2018 64GB Wi-Fi iPad Pro, priced at $699.99 at Best Buy, down from $799.00 ($100 off).
The new 2020 11-inch iPad Pro is seeing early discounts on select models at a few retailers, but the discounts aren't particularly deep. You can get the 256GB Wi-Fi iPad Pro for $849.00, down from $899.00 at Tiger Direct. Additionally, the 512GB Wi-Fi 11-inch iPad Pro is $1,039.00, down from $1,099.00 on Tiger Direct.
12.9-inch iPad Pro
The 12.9-inch iPad Pro is essentially the same tablet as the 11-inch model, but with a larger display and higher prices. This doesn't mean that you can't get a good deal on the 12.9-inch iPad Pro, however, like the 2018 64GB Wi-Fi model for $899.00 at Amazon, down from $999.00 ($100 off).


Similar to the 11-inch model, the new 2020 12.9-inch iPad Pro has a few early discounts on select models at Amazon and Expercom. For example, you can get the 128GB Wi-Fi model for $979.00, down from $999.00. The 128GB cellular 12.9-inch iPad Pro from 2020 is also on sale for $1,099.00, down from $1,149.00 on Amazon.
We follow deals on iPads and much more over in our full Deals Roundup, so head there for even more information on the latest bargains related to Apple products and accessories.
Note: MacRumors is an affiliate partner with these vendors. When you click a link and make a purchase, we may receive a small payment, which helps us keep the site running.
iPad Pro Price Chart
iPad Air Price Chart
iPad Price Chart
iPad mini Price Chart