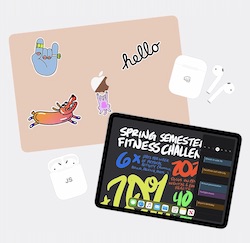 Apple has a long history of offering special "Back to School" promotions for its education customers. For those who qualify, Apple has typically offered benefits like free AirPods or Beats headphones, free gift cards for the iTunes/App Store or Apple Store, or free iPods, with the freebies varying by year.
In years when a free accessory item is offered, customers generally have the option to upgrade to a higher-tier model for a discounted price, such as opting for AirPods Pro instead of free AirPods and only paying the difference in price.
The promotion launches in different countries at different times of the year depending on school calendars, with those in North America and Europe typically launching in the June–July timeframe and those in the Asia–Pacific region launching in the January–February timeframe. Each promotion usually lasts about two months.