AirTags come equipped with a CR2032 battery that Apple says is designed to last for at least a year, so you shouldn't need to worry about the battery in your AirTag often.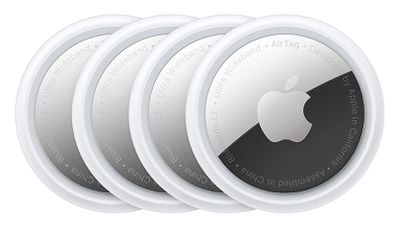 If you're curious about how it's holding up or if you're worried it could get low at a time that would be inconvenient, it's easy to check the battery level of an AirTag in the Find My app.
Open the ‌Find My‌ app and tap on the Items tab.
Tap on the name of the AirTag that you want to check.
Battery life is listed right under the AirTag's name and location, so you can see it at a glance.
The battery icon does not provide a specific percent, but it's similar to an iPhone battery and will drain down over time.
You don't need to keep a close eye on the battery because your ‌iPhone‌ will let you know when it's starting to get low so you can swap it out. For instructions on changing an AirTag battery, we have a helpful battery how to with detailed steps.