iOS 17.1 Allows AirDrop Transfers to Continue Over Cellular on iPhone
Starting with iOS 17.1, wireless AirDrop file transfers are able to continue over a cellular connection outside of AirDrop range, so long as both your iPhone and the recipient's iPhone are signed in to an iCloud account.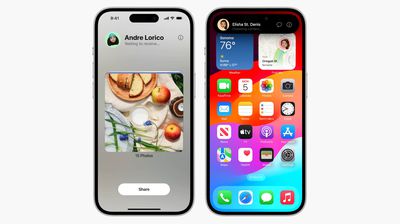 On the first iOS 17.1 beta, a new "Use Cellular Data" toggle can be found in the Settings app under General → AirDrop. When this option is enabled, you can continue to send and receive content via AirDrop over a cellular network when Wi-Fi is not available. This can prevent the file transfer from failing to send due to loss of Wi-Fi.


iOS 17.1 is currently available in beta for developers and public beta testers. The software update is expected to be released in late October.
Check out our list of everything new in the first iOS 17.1 beta for more new features and changes.