Apple Cracks Down on iPhone Users Getting iOS 17 Developer Beta for Free
Starting with iOS 16.4, released this week, the iPhone has a new "Beta Updates" menu in the Settings app under General → Software Update. This menu allows members of Apple's paid Developer Program to enable iOS developer betas directly on an iPhone, without needing to install a configuration profile from the Apple Developer website.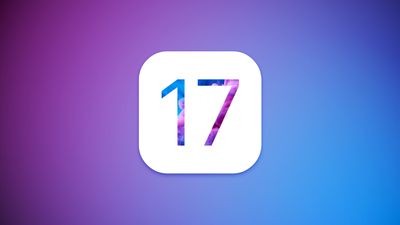 Developer betas only appear in the menu if the iPhone is signed into an Apple ID enrolled in Apple's Developer Program. In future iOS releases, Apple says this menu will be the only way to enable developer betas, as profiles will stop working.
This change will prevent iPhone users who aren't enrolled in Apple's Developer Program for $99 per year from installing the iOS 17 developer beta for free when it is released at WWDC in June. Until now, anyone could easily install iOS developer betas for free by downloading the profiles from websites such as BetaProfiles.dev.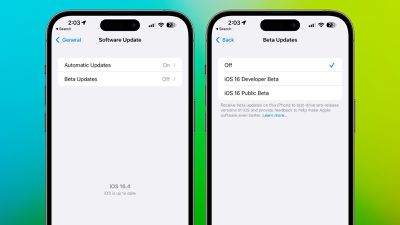 Apple already cracked down on websites sharing developer beta profiles last year. BetaProfiles.com shut down in August to avoid a "legal battle with Apple," while Apple lawyers provided Twitter with takedown notices for over a dozen tweets containing links to IPSW.dev. BetaProfiles.dev remains live and appears to be a carbon copy of BetaProfiles.com, but it's unclear if the website has the same ownership.
iPhone users who don't want to pay $99 per year for Apple's Developer Program will have to wait for the public beta of iOS 17, which will likely be released in July. Users can enroll in Apple's public Beta Software Program for free.
Users may still be able to install the iOS 17 developer beta for free using an IPSW file, but it remains to be seen if this will be an option. Many years ago, Apple only allowed beta IPSW files to be installed on devices registered to an Apple developer account, and Apple could choose to reintroduce this former policy. At a minimum, the elimination of configuration profiles will make the task more tedious in the future.