This week's big news was obviously the launch of the new Mac Pro, and we had tons of coverage about Apple's new professional desktop machine and accompanying display. The first orders will begin arriving next week, and we'll have much more coverage to come.
In other news, Apple launched its interest-free iPhone installment plan for Apple Card users in the United States, we saw the release of iOS 13.3 and other related updates for Apple's various platforms, and we may have at least a partial fix for some of the issues related to popping noises coming from the speakers of the new 16-inch MacBook Pro.

New Mac Pro and Pro Display XDR Now Available to Order
After over two years of waiting, Apple is now accepting orders for its all-new Mac Pro, with pricing starting at $5,999 in the United States. With an impressive selection of upgrade options and optional $400 wheels, a fully maxed out Mac Pro runs over $52,000.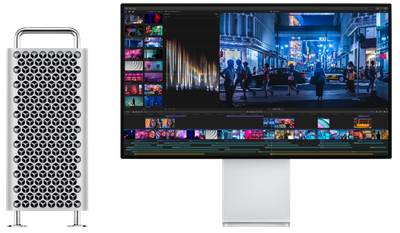 Apple says a rack-mounted version of the computer is also "coming soon," with pricing starting at $6,499.
The new Mac Pro is complemented by the Pro Display XDR, which is also now available to order for $4,999. Both products are in the process of shipping to customers, with deliveries expected to begin early next week.

New Mac Pro Accessories Added to Apple Store Along With Logitech 4K Webcam for Pro Display XDR
Apple has added a selection of accessories for the new Mac Pro and Pro Display XDR to its online store, including graphics and storage modules, a lock adapter, an AUX power cable kit, and more.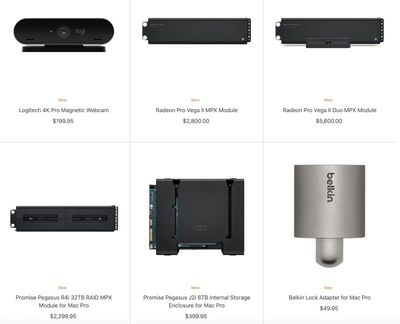 For the Pro Display XDR, there is an optional $999 stand, a VESA mount adapter, and Logitech's new 4K Pro Magnetic Webcam for $199.95.
Meanwhile, on our YouTube channel this week, we've shared a video highlighting useful accessories for the new 16-inch MacBook Pro.
Subscribe to MacRumors on YouTube for new Apple-related videos every week!

Apple Card's 24-Month Interest-Free iPhone Installment Plan Now Available
Apple Card Monthly Installments are now available in the United States, allowing customers to purchase a new ‌iPhone‌ with ‌the Apple Card‌ and pay for it over 24 months with no interest.


For each iPhone purchased with the Apple Card, you will receive 3% Daily Cash. If the iPhone is purchased between December 10 and December 31, it is eligible for a doubled 6% Daily Cash as part of a holiday promotion.
We've put together an explainer on how Apple Card Monthly Installments work, including how to view and make monthly payments.

Apple Releases iOS 13.3 and iPadOS 13.3
Apple this week released a series of software updates, including iOS 13.3 and iPadOS 13.3, macOS 10.15.2, watchOS 6.1.1, tvOS 13.3 for the Apple TV, and an update for the HomePod speaker.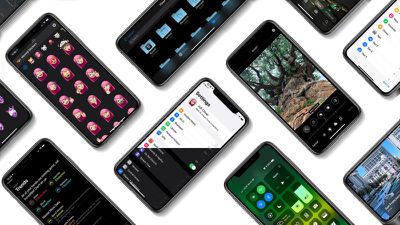 The latest iOS and iPadOS versions introduce Communication Limits for Screen Time, letting parents control who their children are able to contact, with the feature covering FaceTime, Phone, Messages, and iCloud Contacts.
iOS 13.3 and ‌iPadOS‌ 13.3 also add support for NFC, USB, and Lightning FIDO2-compliant security keys in Safari. That means physical security keys like the Lightning-equipped YubiKey can be used for more secure two-factor authentication in place of a software-based two-factor authentication option.
In related news, MacRumors contributor Steve Moser has uncovered references of unreleased "Powerbeats4" headphones in iOS 13.3 code.

Initial Reports Suggest macOS Catalina 10.15.2 May Fix 16-Inch MacBook Pro Popping Sound Bug for Some Users
Following last week's news that Apple was investigating a popping sound issue with the new 16-inch MacBook Pro, it looks like Apple might have made some progress in addressing the problem.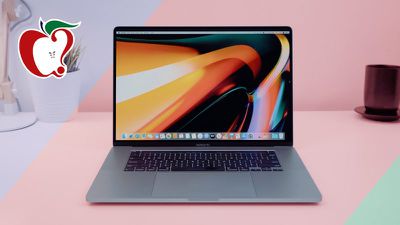 Some users have suggested the just-released macOS 10.15.2 update may resolve the issues, although not everyone agrees. Apple's original support document about the issue did state that a fix would come in future software updates — plural.

MacRumors Newsletter
Each week, we publish an email newsletter like this highlighting the top Apple stories, making it a great way to get a bite-sized recap of the week hitting all of the major topics we've covered and tying together related stories for a big-picture view.
So if you want to have top stories like the above recap delivered to your email inbox each week, subscribe to our newsletter!