Apple's Industrial Design Team Loses Three Employees
Apple's famous and close-knit industrial design team that works under Apple design chief Jony Ive is undergoing major changes, according to a new report from The Wall Street Journal.
Three longtime industrial design team employees are leaving the team. Rico Zorkendorfer and Daniele De Iuliis both left Apple recently, and another team member, Julian Hönig, is leaving in the next few months. Together, Zorkendorfer and De Iuliis have worked at Apple for a combined 35 years, while Hönig has been on the team for a decade.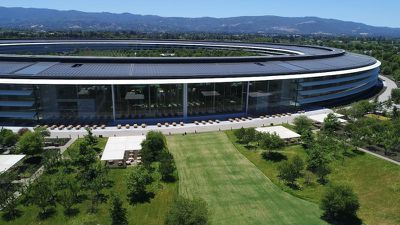 Zorkendorfer told The Wall Street Journal that he decided to leave Apple to spend time with his family, while the other two declined to comment.
Apple's industrial design team is made up of approximately two dozen employees and is overseen by Jony Ive directly. These employees are responsible for the look and feel of Apple products, including the iPhone.
According to Above Avalon analyst Neil Cybart, who spoke to The ‌Wall Street Journal‌, it "makes sense" for the team's composition to shift as Apple adopts new products in areas like augmented reality and autonomous vehicles. The industrial design team is described as "all-powerful" at Apple.
This group is all-powerful in Apple," said Neil Cybart, who runs Above Avalon, a site dedicated to Apple analysis. "Industrial designers have the final say over the user experience found with Apple devices, and they really do work like a family in a way. No one would argue, though, that new blood is a bad thing."
The three industrial design team members are departing the company at a time when ‌iPhone‌ sales have slowed and services are becoming more important than ever to Apple. Apple has announced a multitude of new services, including Apple News+, Apple Arcade, Apple Card, and Apple TV+.
Only a few members of the industrial design team have left during the last decade, but it has seen more frequent departures in recent years. Danny Coster left in 2016 to join GoPro, and Christopher Stringer left in 2017 and launched an audio startup currently in stealth mode.
According to one of the designers who left the team, Zorkendorfer, there are "incredible new designers" at Apple. "What we've been able to do the last few decades will continue," he told The ‌Wall Street Journal‌.