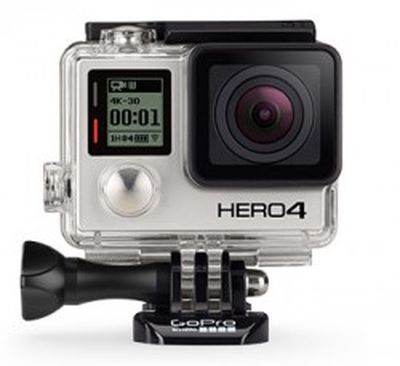 Apple's industrial design team is losing one of its core members, with longtime designer Daniel Coster moving on to join GoPro as the company's Vice President of Design. GoPro announced the news in a press release this morning, which outlines Coster's role. He will "influence all aspects of design" at GoPro, ranging from software to surfaces, reporting directly to GoPro founder Nick Woodman.
"Ironically, Danny and I first met in December, 2001, on the beach in Sayulita, Mexico at the very start of the five month surfing trip where I developed and tested the first GoPro prototype," said Woodman. "His design pedigree speaks for itself, but I will say that we feel energized to have him join GoPro."

"I'm honored to join the GoPro team," said Coster. "This extraordinary company is close to the hearts of so many people around the world. Its brand and products inspire us to capture and share our lives' most important moments. I'm excited to shape the future with the incredible team at GoPro."
Coster has long been a member of Apple's secretive industrial design team, working alongside Jony Ive for over 20 years. GoPro's press release suggests Coster has contributed to a range of Apple products, from the iPhone 4 to the iPad wireless keyboard.
Apple's industrial design team is known for being a tight-knit group of 19 that has worked together for several years. In a 2015 interview, Ive told the New Yorker that only two designers had left his team over the past 15 years, one because of ill health.
In an interview with New Zealand magazine Stuff Nation, Coster said that he wants explore his new opportunity at GoPro and spend more time with his family and friends.