In iOS 14.5, Apple added the ability to answer calls using Siri when headphones or a car with Bluetooth is connected. Keep reading to learn how it works.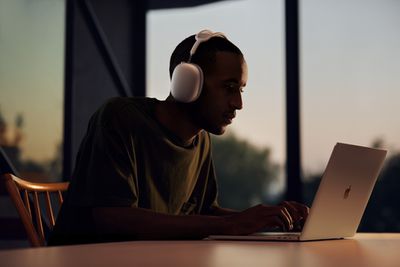 If you receive a call on your iPhone (or an Apple Watch with cellular) when you have a pair of AirPods or some Beats headphones connected, you'll notice the ringing tone interrupt whatever it is you're listening to.
You don't have to take out your ‌‌‌iPhone‌‌‌ or look at your Apple Watch to find out who's calling you. With the feature enabled, ‌Siri‌ can announce who it is over your headphones, saving you the trouble.
And in iOS 14.5, ‌Siri‌ won't just tell you the name of the caller. The assistant can now understand commands to answer the call, similar to how it works with text messages. There's no need to say "Hey ‌Siri‌" either. Simply say "answer" or "decline," and ‌Siri‌ will carry out your request.
To enable the feature, simply follow these steps.
On your ‌iPhone‌, launch the Settings app.
Tap Phone in the list.


Tap Announce Calls under the Calls heading.
Tap Headphones Only so that a tick appears alongside the option.
For more helpful articles covering the new features in iOS 14.5, be sure to check out our dedicated guide.