Apple Wallet
By MacRumors Staff
Apple Wallet Articles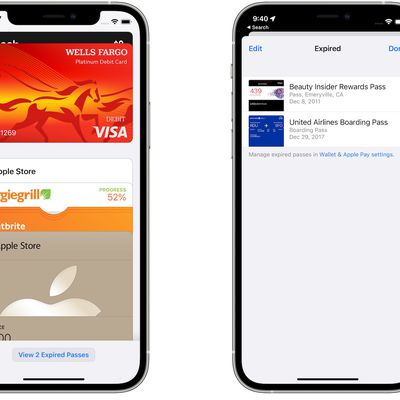 Apple announced iOS 15 on Monday, and as usual, there is a long list of smaller features that went unmentioned during the WWDC keynote. One of these small but helpful features is archived passes in the Wallet app. Starting with iOS 15, expired boarding passes and event tickets in the Wallet app are automatically moved to an expired list, helping to reduce clutter. In the Settings app...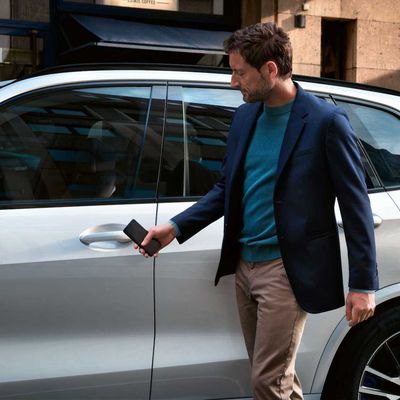 As discovered in the first beta of iOS 13.4, Apple is working on a new "CarKey" feature that will allow an iPhone or an Apple Watch to unlock, lock, and start NFC-compatible vehicles. CarKey "keys" live in the Wallet app and as we found in the first beta, can be shared with other people so you can allow others temporary access to your car. In the second beta of iOS 13.4, there's updated...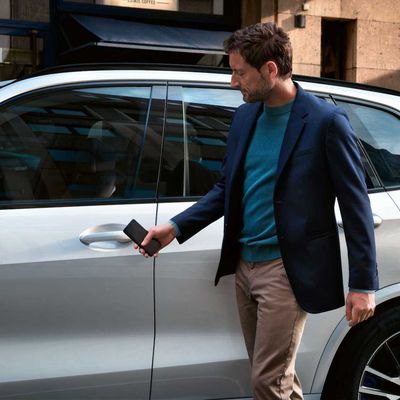 Apple yesterday seeded the first beta of iOS 13.4 with several new features, such as iCloud folder sharing, new Memoji stickers, and a redesigned Mail toolbar. While not mentioned in the release notes, the update also includes early signs of an interesting feature that would turn an iPhone or Apple Watch into a car key. As first reported by 9to5Mac, and confirmed by MacRumors contributor Steve ...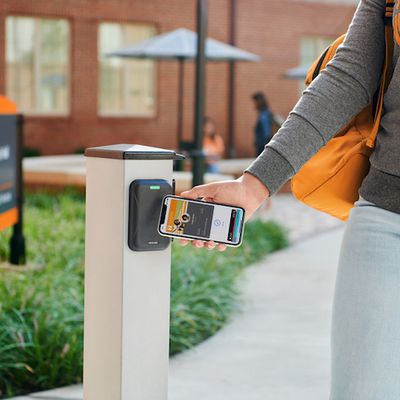 Apple today announced that students at 12 additional universities will be able to add their student IDs to the Wallet app in the coming school year, allowing them to get around campus and make purchases using an iPhone or Apple Watch. The expansion includes Clemson University, Georgetown University, University of Tennessee, University of Kentucky, University of San Francisco, University of...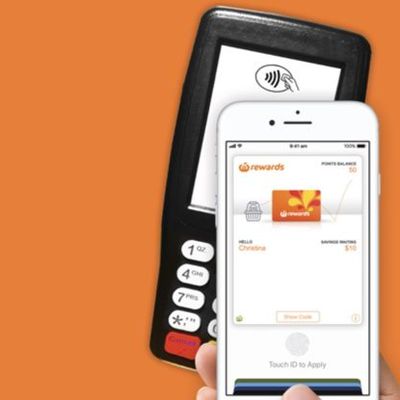 Woolworths customers in Australia who have a Woolworths rewards card can now add their cards to the Wallet app to make it easier to earn and use rewards points when checking out. Apple added a mention of the new Woolworths Rewards option to its Apple Pay website today, and the feature is outlined on the Woolworths website. Woolworths customers can open the Wallet app and scan their cards...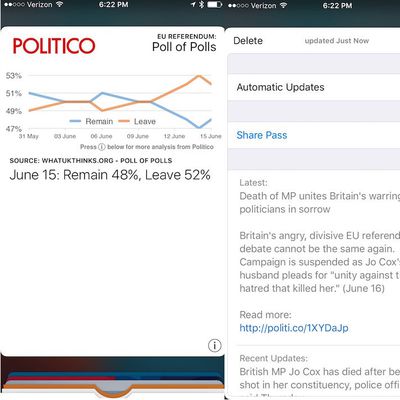 Apple Wallet was designed to allow users to easily place payment options like credit cards, debit cards, and gift cards alongside tickets and passes from companies like Fandango and EventBrite. However, Politico Europe has decided to try to use the app to deliver news to its readers, reports NiemanLab (via AppleInsider). As a part of its coverage of the EU Referendum [next week's nationwide...