U.S. Government Investigating Apple's Power Management Features That Slow Older iPhones
Apple is continuing to face scrutiny over the power management features it introduced in older iPhones last year, with the U.S Department of Justice and the U.S Securities and Exchange Commission launching an investigation into the company, reports Bloomberg.
The DoJ and the SEC are aiming to determine whether Apple violated security laws "concerning its disclosures" when it launched an iOS 10.2.1 update that throttled some older iPhones with degraded batteries in order to prevent unexpected device shutdowns.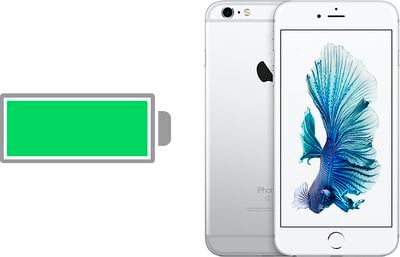 According to Bloomberg's sources, the government recently requested information from Apple and the investigation is in the early stages.
Apple in iOS 10.2.1 introduced a new power management feature to address complaints of unexpected shutdowns in iPhone 6 and 6s iPhones. The shutdowns were caused by batteries below optimal health drawing too much power.
At the time, Apple did not make it clear that to solve the issue, it was throttling the iPhone's processor at times of peak usage to limit power draw, and that lack of information has led to the company's current predicament.
The full details behind the power management feature implemented in iOS 10.2.1 were not explained until benchmark testing revealed older iPhones with degraded batteries were being deliberately slowed down, and without an adequate explanation from Apple, customers were outraged and dozens of lawsuits were filed.
Apple has since apologized and made reparations in the form of a new no-questions-asked discounted battery replacement program available to customers who have an iPhone 6 and newer, and the company is planning to introduce much more detailed battery information in an upcoming iOS 11.3 update. iOS 11.3 will let customers know when their iPhones are being throttled due to battery degradation, and it will also allow them to opt out of the power management features.
Despite these efforts, Apple is still facing the aforementioned lawsuits and in addition to the U.S. investigation, the company will need to deal with inquiries in other countries including China, Italy, South Korea, France, Brazil, and more.
Update: Apple has confirmed to Bloomberg that it is responding to questions from some government agencies.