Apple to Offer $29 iPhone Battery Replacements, More Battery Health Info in iOS
Apple this afternoon addressed customer concerns about an ongoing controversy over power management features in older iPhones, pledging to introduce more detailed information about battery health and reducing the price of battery replacements for all of 2018.
In a letter explaining its policies, Apple apologizes for the misinformation that's been spread and says that it would never "intentionally shorten the life of any Apple product, or degrade the user experience to drive customer upgrades."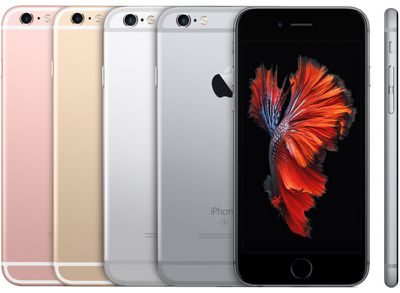 At issue is a power management feature that was initially introduced in iOS 10.2.1 in the iPhone 6 and the iPhone 6s, which was implemented to prevent unexpected shutdowns due to high power draw peaks. Apple's lack of clarity about the feature has led to a number of lawsuits being filed in recent days claiming that Apple is purposefully slowing down older iPhones.
Apple explains the situation and the aging of batteries both in the letter and in a new support document.
A chemically aged battery also becomes less capable of delivering peak energy loads, especially in a low state of charge, which may result in a device unexpectedly shutting itself down in some situations.

To help customers learn more about iPhone's rechargeable battery and the factors affecting its performance, we've posted a new support article, iPhone Battery and Performance.

It should go without saying that we think sudden, unexpected shutdowns are unacceptable. We don't want any of our users to lose a call, miss taking a picture or have any other part of their iPhone experience interrupted if we can avoid it.
These power management features are implemented in the iPhone 6, iPhone 6 Plus, iPhone 6s, iPhone 6s Plus, iPhone 7, and iPhone 7 Plus, and will be added to future iPhones as required. They kick in when the battery begins to degrade and can be fixed with a new battery.
Apple says it began to receive feedback this fall from customers who were seeing slower speeds, which it initially thought might be due to software updates and minor bugs in iOS 11, but it now believes the continued chemical aging of the batteries in older devices is at fault.
To allay customer concerns and address recent customer feedback, Apple says it will implement several changes.
- The price for out-of-warranty iPhone battery replacements is being dropped from $79 to $29, starting in late January and lasting through December 2018. Apple plans to provide more information on the price drop in the near future, but it will apply to anyone with an iPhone 6 or later whose battery needs to be replaced.
- In early 2018, an iOS update will introduce new features to give users more visibility into the health of their iPhone's battery, so they can clearly see whether the state of the battery is affecting performance.
Apple says its team is also always working on ways to make the user experience better, including how performance is managed to avoid unexpected shutdowns as batteries age.