Italy and South Korea on Thursday joined a growing list of countries in which class-action lawsuits and government investigations into Apple's iPhone battery slowdowns are underway.
Italy's antitrust body revealed it had opened a probe into allegations that Apple used iOS updates to slow older smartphones and push clients into buying new models (via Reuters). The Italian watchdog said Apple had failed to inform customers that the updates might have a negative impact on the performance of their phones, suggesting the company might have infringed four separate articles of the national consumers' code.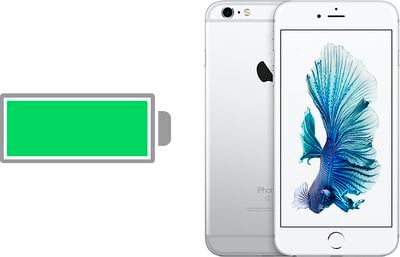 In a first among the recent wave of battery probes, Samsung is also suspected of orchestrating "a general commercial policy taking advantage of the lack of certain components to curb the performance times of their products and induce consumers to buy new versions," said the Italian watchdog. If found guilty, the two companies risk multi-million euro fines.
Meanwhile, a South Korean consumer group has filed a criminal complaint against Apple CEO Tim Cook, accusing his company of defrauding iPhone users by slowing down devices without warning to compensate for poor battery performance.
In its complaint, filed Thursday, the advocacy group Citizens United for Consumer Sovereignty accused Apple of destruction of property and fraud. According to Reuters, the group also represents around 120 plaintiffs in a civil damage suit filed against Apple earlier in January.
Apple has already admitted that it slows down some older iPhones with degraded batteries during times of peak power usage in order to prevent unexpected shutdowns, and accepts that it should have provided a clearer explanation when it introduced the power management feature in iOS 10.2.1.
Following an apology, Apple has implemented a battery replacement program that allows all customers with an iPhone 6, 6s, 7, 6 Plus, 6s Plus, 7 Plus, and SE to replace their batteries for a reduced fee through the end of 2018.
Apple has also said it is introducing better battery monitoring features in a future iOS update, which will include the ability for customers to turn off the power management feature it introduced in iOS 10.2.1. However, despite efforts to rectify the issue, the company is now facing lawsuits, state investigations, or consumer group probes in countries including China, France, and the U.S. over the controversy.