French Consumer Fraud Group Investigating Apple for 'Alleged Deception' and 'Planned Obsolescence'
French consumer fraud group DGCCRF, part of the country's economy ministry, last week launched a preliminary investigation into Apple over "alleged deception" and "planned obsolescence" of Apple products, reports Reuters.
The investigation follows Apple's admission that it slows down some older iPhones with degraded batteries during times of peak power usage in order to prevent unexpected shutdowns.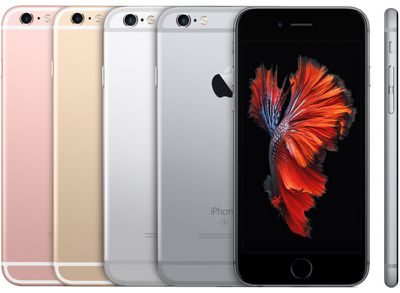 Apple introduced the power management feature in iOS 10.2.1 following complaints of unexpected shutdowns in the iPhone 6s, but Apple did not make it clear to consumers that it was due to battery deterioration nor did Apple inform customers that it could cause occasional performance slowdowns.
Apple has since apologized for its lack of communication and introduced a new policy that allows iPhone 6, 6 Plus, 6s, 6s Plus, 7, 7 Plus, and SE owners to receive a one-time no-questions-asked $29 battery replacement for their devices, as a device with a depleted battery that is affected by throttling will return to normal performance with a battery replacement.
According to Apple, the power management features that prevent unexpected shutdowns by occasionally throttling older iPhones with batteries in bad condition are designed to preserve the life of the iPhone for as long as possible and were not implemented to force upgrades. From Apple:
First and foremost, we have never -- and would never -- do anything to intentionally shorten the life of any Apple product, or degrade the user experience to drive customer upgrades. Our goal has always been to create products that our customers love, and making iPhones last as long as possible is an important part of that.
Despite Apple's efforts to correct the issue, in addition to the French inquiry, the company is now facing more than two dozen lawsuits accusing it of intentionally slowing down older iPhones and failing to disclose the changes that it introduced in iOS 10.2.1. One of those lawsuits also stems from France, filed by French consumer group "HOP," which translates to "Stop Planned Obsolescence."
The French watchdog's investigation could take months to complete, and based on the findings, the issue could be escalated to a judge for a more in-depth inquiry or dropped all together.
If Apple is found guilty of planned obsolescence in France, the punishment could be a fine of up to five percent of its annual sales.