Apple Being Sued for 'Purposefully Slowing Down Older iPhone Models' [Updated]
Apple yesterday confirmed that it has implemented power management features in older iPhones to improve performance and prevent unexpected shutdowns as the battery in the devices starts to degrade, and this admission has now led to a class action lawsuit, which was first noticed by TMZ.
Los Angeles residents Stefan Bogdanovich and Dakota Speas, represented by Wilshire Law Firm, this morning filed a lawsuit with the U.S. District Court for the Central District of California accusing Apple of slowing down their older iPhone models when new models come out.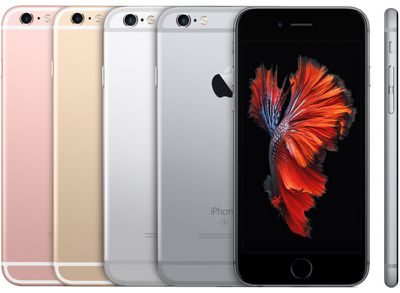 Defendant breached the implied contracts it made with Plaintiffs and Class Members by purposefully slowing down older iPhone models when new models come out and by failing to properly disclose that at the time of that the parties entered into an agreement.
According to the lawsuit, Bogdanovich and Speas have owned the iPhone 7 and several older iPhone models and have noticed that their "older iPhone models slows (sic) down when new models come out." The two say they did not consent to have Apple slow down their devices, nor were they able to "choose whether they preferred to have their iPhones slower than normal."
They're seeking both California and Nationwide class action certification, which would cover all persons residing in the United States who have owned iPhone models older than the iPhone 8.
Apple yesterday addressed speculation that it throttles the performance of older iPhones with degraded batteries, confirming that there are power management features in place to attempt to prolong the life of the iPhone and its battery. Apple implemented these features last year in iOS 10.2.1.
When an iPhone's battery health starts to decline, the battery is not capable of supplying enough power to the iPhone in times of peak processor usage, which can lead to shutdowns, Apple says.
"Our goal is to deliver the best experience for customers, which includes overall performance and prolonging the life of their devices. Lithium-ion batteries become less capable of supplying peak current demands when in cold conditions, have a low battery charge or as they age over time, which can result in the device unexpectedly shutting down to protect its electronic components.

Last year we released a feature for iPhone 6, iPhone 6s and iPhone SE to smooth out the instantaneous peaks only when needed to prevent the device from unexpectedly shutting down during these conditions. We've now extended that feature to iPhone 7 with iOS 11.2, and plan to add support for other products in the future."
The lawsuit seemingly misrepresents Apple's original statement and suggests the plaintiffs and their lawyers do not understand Apple's explanation for how iPhone power management features work and why they were implemented, given the lawsuit's suggestion that it's tied to the release of new devices. As explained by Apple, when certain iPhone models hit a peak of processor power, a degraded battery is sometimes unable to provide enough juice, leading to a shutdown. Apple says it "smooths out" these peaks by limiting the power draw from the battery or by spreading power requests over several cycles.
Lithium-ion batteries degrade over time by nature, and this eventual wearing out addressed by the power management features is unrelated to the release of new iPhone models.
Apple does not deny that iPhones with older batteries can sometimes see slower performance, but power management is a feature that Apple says has been implemented to improve overall performance by preventing an iPhone from shutting down completely rather than a feature that's been implemented to force users to upgrade by deliberately slowing devices.
As many people have suggested, Apple has done a poor job of explaining why it has implemented these power management features and how the state of the battery ultimately affects iPhone performance. More transparent information about battery health should be provided, and customers should be better informed when their batteries start to degrade so they can choose whether or not to pay for a replacement. Apple may also need to relax its policies on when customers can pay for a battery replacement, as currently, a battery can't be replaced unless in-store equipment registers it as near failing.
An iPhone's battery is designed to retain 80 percent of its original capacity at 500 complete charge cycles. A defective battery that does not meet those parameters can be replaced for free for customers who have AppleCare+ or who have devices still under warranty.
For out of warranty customers, Apple offers a battery replacement service, which costs $79 plus $6.95 for shipping.
The lawsuit is demanding the replacement of the old iPhone and compensation for loss of use, loss of value, the purchase of new batteries, ascertainable losses in the form of the deprivation of the value of the iPhone, and overpayments because Plaintiffs and Class Members "did not receive what they paid for" when Apple interfered with the usage of their iPhones.
Additional class action lawsuits have been filed against Apple in Chicago, New York, and Northern California. All three lawsuits allege that Apple slowed down iPhones in an effort to get customers to upgrade to new devices.