Apple in Talks About Charging Stations for Electric Vehicles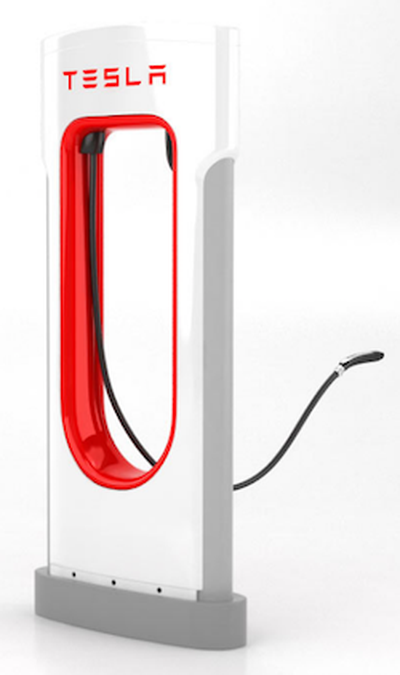 Apple has been engaged in discussions with charging station companies about their underlying technologies, according to Reuters.
The talks are largely unsurprising given that Apple is widely believed to be researching and developing its own electric vehicle, which could enter production by 2020.
Apple would of course need to provide a way to charge the so-called Apple Car's battery, possibly akin to Tesla's network of Supercharger partners in the U.S. and around the world.
Charging firms are treading carefully, the person added, wary of sharing too much with a company they view as a potential rival.

It is unclear whether Apple would want its own proprietary technology, such as Tesla Motors' Supercharger network, or design a system compatible with offerings from other market players.
The report offers few specific details about the discussions, but it does confirm that a "global engineering and construction firm" has already contacted Apple to offer its services. It remains unclear, however, if Apple would be open to a charging partner or prefer to create its own proprietary network.
"It would be natural to assume if Apple is going to have a full battery electric vehicle that creates a seamless consumer experience the way Apple does, the charging infrastructure and its availability would be of paramount importance," the source said.
The report also reflects upon a series of charging-related hirings that Apple has made in recent months, based on LinkedIn profiles, such as Nan Liu, described as "an engineer who researched a form of wireless charging for electric vehicles," and former Google charging expert Kurt Adelberger.
As more electric vehicles begin to arrive on the roads, it is expected that EV automakers will have to expand their charging stations to accommodate. Tesla, for example, currently has around 600 charging stations worldwide, which pales in comparison to the nearly 400,000 reservations for its lower-priced Model 3.
Apple is on track to spend a record $10 billion on R&D this year, which analyst Neil Cybart believes is a clear indicator of its electric vehicle plans. Cybart predicted the odds of Apple releasing an electric vehicle are at least 80 percent, adding that Apple has likely already spent at least a few billion dollars on the project.
"Apple is not spending $10 billion on R&D just to come up with new Watch bands, larger iPads, or a video streaming service," he wrote. "Instead, Apple is planning on something much bigger: a pivot into the automobile industry."
The majority of R&D may be taking place in Sunnyvale and the surrounding Santa Clara Valley area, near Apple headquarters in Cupertino, California, with a recent report claiming the company is looking to purchase "large expanses of real estate" in the San Francisco Bay Area for the project.