Google today applied for a patent for an electric vehicle charging system and, as spotted by Quartz, one of the inventors listed on the patent application is Kurt Adelberger, who left Google for Apple in July 2015. The hire marks yet another potential addition to Apple's rumored electric car team.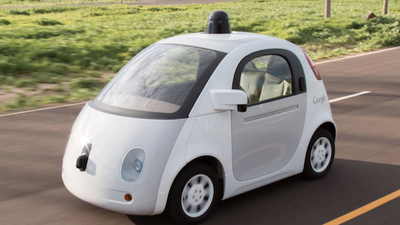 Adelberger, according to his LinkedIn page, has been serving as a Product Designer at Apple. At Google, he was focused on reducing the Mountain View company's EV charging by 34%, energy storage and energy management. The Google patent he was working on is for a device that would "manage the connections between an electric vehicle and a charging station." This device would communicate with an optimization service that would provide data to allow the device to optimize charge based on outside factors like energy price and grid demands.
While Adelberger has experience working with electric vehicles and their charging systems, he's also experienced in managing electricity use for buildings and working with energy derived from solar panels. He led a team that procured and installed large-scale energy storage for Google's campus. Although Adelberger could be a Product Designer on Apple's Project Titan car project, it's also possible he's working on other projects that need help with energy management.
Multiple Apple hires with automotive backgrounds have been reported in the past month, with Tesla employees David Masiukiewicz and Chris Porritt joining as a "Senior Model Maker" and as a member of Apple's Special Projects group, respectively. Apple also hired Kevin Harvey, who worked at the CNC machine shop at Andretti Autosport.