Apple Leases Sunnyvale Industrial Building Near Rumored Car Development Site
Apple has expanded its real estate holdings in Sunnyvale, California with the lease of a 96,000 square foot industrial property that formerly served as a Pepsi bottling plant, reports The Silicon Valley Business Journal. Apple inked a deal for the location in November, but news of the lease has just recently surfaced and it is not clear how long Apple has been at the location.
A property lease in Sunnyvale is notable because it is rumored to be the area where Apple is working on its secret car project. Apple has several known offices at a 7-building campus at North Wolfe Road and Central Expressway in Sunnyvale and one building at the location is suspected to be a shell company serving as a front for Apple's car development efforts.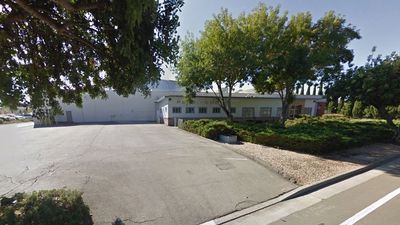 960 Kifer Road, where the former Pepsi bottling plant is located, is less than a mile away from the above-mentioned 7-building campus. According to
The Silicon Valley Business Journal
, it isn't known what the facility will be used for, but it is a "warehouse-type" industrial site that sits on 5 acres of land and has truck docks in the back.
City permits gave no clues about its use, as only a seismic upgrade was on file, suggesting Apple plans to use the building as is instead of redeveloping it. Apple has also previously leased an 80,000 square foot building at 1150-1170 Kifer Road, just down the street from the new location, and a 140,000 square foot building at 3689 Kifer Road, located across the street from the building at 1150 Kifer Road.
Apple is rumored to be taking on hundreds of employees to work on its car project, which could explain its rapid Bay Area expansion. Apple has also purchased a lot of space in San Jose, including an 86-acre piece of land where it can build a campus that's up to 4.5 million square feet.