Jobs Biographer Walter Isaacson Suggests Key TV Content Role for Beats' Jimmy Iovine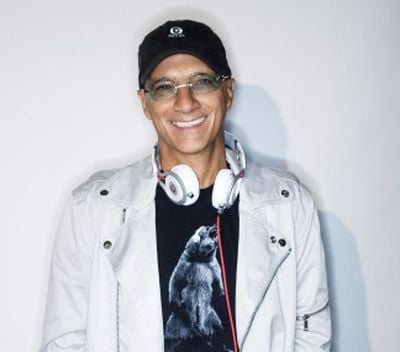 Apple is rumored to be purchasing Beats Electronics, with an announcement of the acquisition coming at any moment. The deal is said to include the company's headphone business, its Beats Music subscription service, and two key executives -- Beats co-founders Jimmy Iovine and Dr. Dre, aka Andre Young.
Several reports have suggested that Apple's major motivation behind the purchase might be the acquihire of Jimmy Iovine, who has strong ties to the music industry thanks to his role as chairman of Interscope Geffen A&M and founder of Interscope Records.
Walter Isaacson, the man behind the famous Steve Jobs biography, is also speculating that Iovine is one of the main reasons Apple has decided to purchase Beats. In a discussion with Billboard, Isaacson suggested Cook is aiming to have Iovine head up the company's content business, securing music and TV deals that will help Apple launch its much-rumored television product.
Isaacson thinks the Apple-Beats deal is not about headphones or streaming music but rather is about video. He speculates that Cook wants Iovine to run Apple's content business and help Apple launch the TV product that analysts have been gossiping about for years. The product has been held up because Apple can't get all the content owners on board.
Iovine has a long history of working with Apple to help the company sign key deals. In 2002, he helped Steve Jobs secure deals with music labels for the iTunes Store and in 2004, he helped persuade U2 to sign a deal with Apple to create the popular U2 special edition iPod.
Looking back at notes he took when writing the Jobs biography, Isaacson noted that Iovine had wanted Apple to acquire Universal Music Group back in 2003, and during that year, there were rumors suggesting Apple was in talks to buy the record company. At the time, Iovine was leading Interscope Geffen A&M, a division of Universal.
For years now, Apple has been working on signing deals with major content providers with the aim of revolutionizing the television industry, but content providers have been reluctant to commit to an agreement that could interrupt traditional revenue streams. Iovine's many connections in the music industry and his history of helping Apple win key deals could be instrumental in a wider content role with the company.

Maybe Iovine has the charisma and connections to round up the networks the way he did the music labels in 2002, although "it's a lot more complicated" this time around, says Isaacson. His track record of success in marrying content and tech gives that theory some weight.
Recent rumors have suggested that both Iovine and Dr. Dre could make their first appearances as Apple executives during the company's Worldwide Developers Conference, set to kick off on June 2.