Apple Aims to 'Erase Distinction Between Live and On-Demand' TV Content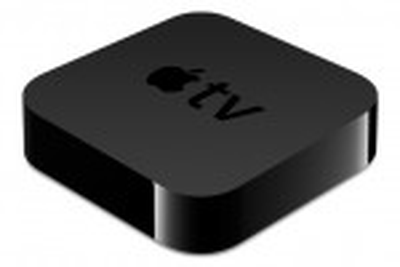 Following up on its story from yesterday about a possible forthcoming Apple set-top television box, the The Wall Street Journal had more details to share today.
Apple aims to make it so viewers can watch any show at any time via a cloud-based DVR that would store TV shows online. The service would be designed so viewers could begin streaming a show minutes after it began airing live.
Another significant feature of the Apple set-top device is likely to be its user interface, which could resemble the navigation icons on Apple's iPad. While the design may change, the interface is expected to be easier for people to use than existing cable on-screen menus, widely viewed as clunky.

Apple's device also may create space on the TV screen for social media features, such as sharing TV shows through services like Twitter Inc., the people said. Apple also wants users to be able to access content from the device on other Apple products like iPhones and iPads.
The Journal says Apple has been in talks with cable services like Comcast and Time Warner Cable, as well as companies that control television content. The article notes that existing agreements between cable and content companies may not allow them to sign deals for Apple's device without content owner permission.
CBS CEO Les Moonves said earlier this month that his company would be open to offering its content on a hypothetical Apple television depending "what the terms are" and "what we get paid". Apple is looking to offer past seasons of shows through iTunes on the device which are already available on iTunes, as well as all episodes from current seasons.
The sort of cloud-based DVR that Apple is envisioning could be the motivation behind Apple's plans for a new 500,000 square-foot data center in Oregon, as well as an existing massive center in North Carolina.