Apple in Talks to Acquire Beats Electronics for $3.2 Billion [Updated]
Apple is said to be close to completing an acquisition of Beats Electronics, the headphone company and streaming music service created by Dr. Dre and Jimmy Iovine. According to the Financial Times, the deal could be announced as soon as next week if negotiations work out.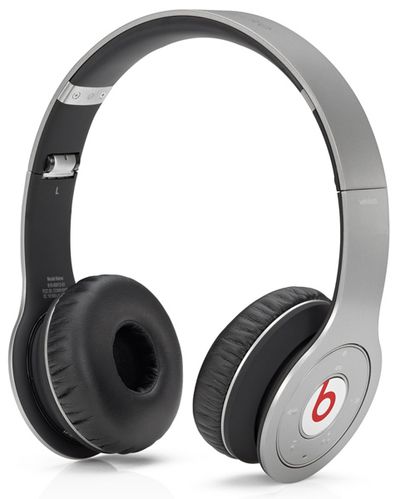 Apple will acquire Beats' streaming music service, which launched this year, and its audio equipment business, which includes its brand of headphones and audio equipment. The Beats management team will report to Mr Cook, said people familiar with the deal. Apple and Beats declined to comment.
Apple is said to be paying $3.2 billion dollars for the company, a sum that dwarfs the $404 million Apple spent to acquire NeXT in 1996, its largest purchase to date. As of its last earnings call, Apple had some $150 billion in cash on hand, plenty to cover the large acquisition.
Tim Cook said earlier this year that the company was open to making large acquisitions if the purchases made sense. "We have no problem spending 10 figures for the right company, for the right fit that's in the best interest of Apple in the long-term. None. Zero."
In addition to producing a range of popular premium headphones and speakers that Apple currently sells in its stores, Beats also recently launched its Beats Music service, a direct competitor to Spotify, Pandora, and Apple's own iTunes Radio service. Beats Music is, however, a subscription-based on-demand service, which could bolster Apple's free station-based iTunes Radio service.
The purchase of Beats Electronics comes as Apple has been rumored to be working on a complete overhaul of iTunes in order to address declining music sales. Part of Apple's revamp was said to include an on-demand streaming music service similar to Spotify, but the company may have elected to purchase Beats rather than designing its own service from the ground up.
Beats Music, which is available to subscribers for $9.99 per month, focuses heavily on curation. The company has hired music experts from popular radio stations around the country to create stations and playlists from the service's 20 million song catalog. It is unclear if Apple will keep the Beats Music format intact if it does indeed acquire the company, but the curation will fit well with the iTunes Music Store, which also offers music choices picked by Apple editors.
Apple and Beats Electronics have had an ongoing relationship, with Beats CEO Jimmy Iovine meeting with Tim Cook and other Apple executives about a possible partnership back in January of 2013. Iovine also reportedly pitched Steve Jobs on a streaming music service a decade ago, but Jobs passed on the opportunity.
According to the Financial Times, the deal is still in the works with some details yet to be ironed out, suggesting "talks could still fall apart."
Update May 8 3:30 PM PT: Bloomberg, The Wall Street Journal, and The New York Times have confirmed that Apple is in talks with Beats Electronics over a possible acquisition.
Update May 9 4:24 AM PT: A new video on Facebook (warning: NSFW language) posted by actor Tyrese Gibson (via The Next Web) shows Beats Electronics founder and musician Dr. Dre seemingly confirming the acquisition, however Apple and Beats Electronics have yet to speak on the potential purchase.
Update May 9 5:08 AM PT: The video featuring Dr. Dre seemingly confirming the acquisition has been pulled from Facebook, however it has since been reuploaded to YouTube by another source.