Jimmy Iovine and Dr. Dre May Make First Official Appearance at Apple's WWDC
Jimmy Iovine and Dr. Dre, who are expected to take on senior roles at Apple following the company's rumored acquisition of Beats Electronics, may make their first appearance at Apple's upcoming Worldwide Developers Conference, which takes place in June.
Citing sources familiar with the Beats Electronics acquisition talks, Billboard suggests Apple may introduce the two new hires during the event, possibly announcing Iovine as the company's new music chief. Iovine's role may include overseeing Apple's music strategy, securing deals and maintaining relationships with music labels.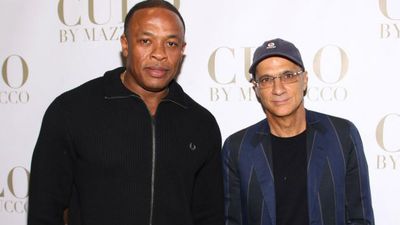 Apple is currently said to be in talks with Beats Electronics over a $3.2 billion acquisition that would see the company gaining the Beats headphone business, its music service, and its two co-founders, Iovine and Dre.
Apple's interest in the company is said to be centered around Iovine, who has deep ties to the music industry, but it also gives Apple a successful speaker and headphone accessory line along with an established streaming music service. According to a recent report from Reuters, Apple will likely keep the Beats brand as a separate entity, giving it a way to test a subscription music service without compromising its own iTunes store.
As noted by Billboard, Dr. Dre, aka Andre Young, has previously appeared at an Apple event, congratulating Steve Jobs on the launch of both the iPod and the iTunes Store via video. Iovine has also had an ongoing relationship with Apple, initially pitching Steve Jobs on a music service back in 2003 and speaking with Apple executives prior to the launch of Beats Music earlier this year.
The deal between Apple and Beats Electronics is expected to be announced soon, possibly as early as this week.