Apple Reportedly Bringing On Another Touch Panel Supplier to Boost iPad Production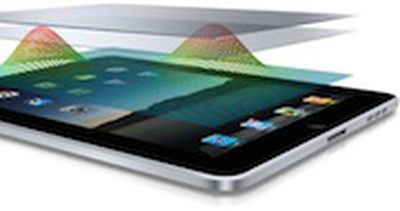 DigiTimes reports that Apple is adding another supplier of touch panels for the iPad, likely addressing what has been thought to be the primary bottleneck on production rates for the device.
Cando, a subsidiary of AU Optronics (AUO), is scheduled to start shipping 9.7-inch touch sensors for Apple's iPad from its newly reformed 4.5G production line in September-October 2010.
Overall output of the newly reformed 4.5G plant will be mainly for iPad touch sensors with a monthly capacity of almost one million units.
According to industry sources, Apple initially contracted with both Wintek and TPK for iPad touch panels, but claims of production issues at Wintek were blamed for a slightly delayed launch and tight supplies for the device as it debuted in the U.S. in early April. TPK was also rumored to be experiencing difficulties with production, forcing Apple to shift some production back to Wintek as it scrambled to fill its sales channels in the early weeks of availability.
iPad production has apparently already been boosted significantly over the past few months, with shipping estimates in its existing markets dropping down to "within 24 hours" and Apple reportedly looking to boost output even further to 3 million units per month. The further expansion in production appears set to support expanded distribution, with the device launching in China and several South American countries later this week and Best Buy expanding U.S. retail store distribution. Target has also been claimed to be rolling out iPad availability early next month.