Report Blames Screen Supplier Wintek for iPad Delays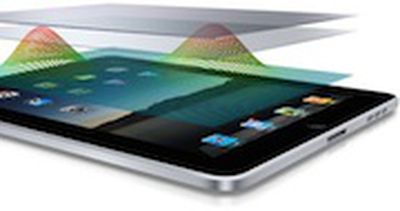 DigiTimes reports on an article from Taiwanese newspaper Liberty Times claiming that Apple's touchscreen manufacturing partner Wintek is the source of issues that have slightly delayed the release of the iPad to April 3rd from Apple's originally planned window of late March and have reportedly resulted in lower launch quantities of the device than desired by Apple.
The report claimed that Wintek is facing a manufacturing bottleneck in its touch panel production, and its low yield rate for touch panels has hampered its shipments to Apple.
Wintek claims, however, that all of its operations are running as planned, although it has declined to discuss specific orders in its statement.
Several reports earlier this month addressed the supply delays and shortages before Apple officially announced a launch date for the iPad, although the reports offered conflicting information on the source of the problems. Initial claims of a "production problem" were apparently disputed in a later report, which indicated that the issue was not the result of "glass or manufacturing process delays". A subsequent report from Daring Fireball's John Gruber indicated that the delay was likely simply due to Apple putting the finishing touches on the software for the iPad.
Meanwhile, The Korea Times reports (via 9 to 5 Mac) that Apple has contracted with Samsung for an additional 3 million iPad screens beyond an initial batch of 10 million screens ordered from LG.