Apple's iPad Touch Panel Supply Woes Continue, Shifts Production From TPK to Wintek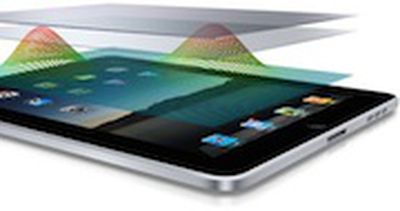 DigiTimes reports that TPK Touch Solutions, one of Apple's suppliers for touch panels in its new iPad, has been experiencing delayed shipments. As a result, Apple has shifted orders to its other touch panel supplier, Wintek.
Taiwan-based TPK Touch Solutions has seen Apple shift orders for iPad-use projected capacitive touch panels to fellow maker Wintek because of TPK's delayed shipments, according to industry sources in Taiwan.
The report suggests that touch panel supplies may be a bottleneck for Apple as it works to meet initial demand for its long-anticipated tablet device. Last week, DigiTimes reported on claims in the Chinese-language media in Taiwan that Wintek had been experiencing a low yield rate for its touch panels that was resulting in delays in shipments to Apple. It is unclear whether today's report is meant to refute the earlier claim or if both suppliers are experiencing difficulties.
A report in early January, several weeks before the iPad announcement, was the first to disclose Apple's use of both TPK and Wintek for iPad touch panel production.