Apple Reportedly Looking to Push Monthly iPad Production to 3 Million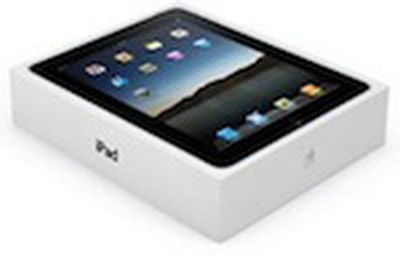 According to a new research note from Morgan Stanley analyst Katy Huberty, Apple's manufacturing partners are now pushing out two million iPads per month, with Apple urging them to boost production to three million per month for the fourth quarter of this year.
Says Huberty, "Apple recently indicated to its suppliers a desire to move to 3 million per month in C4Q10. This implies a run rate of 36 million in CY11, close to the current 40 million supply chain forecast."
Huberty's comments suggest that the 2-million production rate is a new milestone, although a report from early July claimed that Apple was planning for about 2.3 million units that month. A few weeks earlier than that, Apple was claimed to have been shooting for production rates of 2.5 million per month by the end of the year, and today's report suggests that Apple has continued to increase its targets in order to meet strong demand for the tablet device.
Apple's increased iPad production has apparently finally helped the company to close the supply-demand gap, with shipping date estimates for orders placed through its online store dropping rapidly over the last several weeks before reaching the minimum "within 24 hours" level just last weekend.
The rapid decrease of shipping estimates had led to questions about whether increased production or sagging demand was driving the supply-demand ratio into balance, but it appears that Apple's continued increases in production are at least a major factor in achieving equilibrium.