iPad to be Sold at Target in October?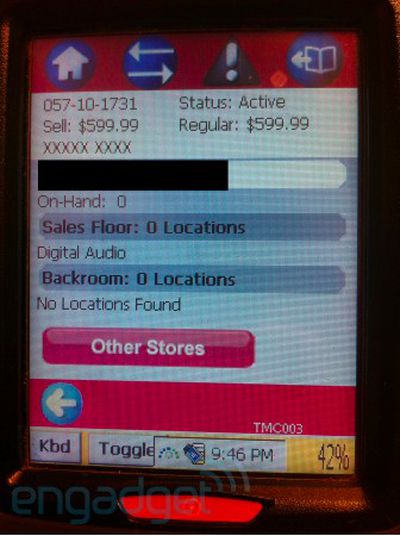 Engadget claims
that Target will begin carrying Apple's iPad in the coming weeks. The evidence comes in the form of inventory screenshots from Target's PDAs. Apparently 6 unnamed items are due on October 3rd and they match up with the iPads unique pricing (Wi-Fi and 3G models).
That includes a list featuring a mysteriously unnamed product that's set to become available on October 3rd (in six different versions, no less), and a series of images from a Target PDA (like the one pictured above) that seemingly show that the item numbers match the iPad prices exactly, and that it will be located in the Digital Audio section -- that's apparently also how e-readers like the Kindle are classified, in addition to iPods.
The Apple iPad has sold over 3.2 million as of Q3 2010. The iPad was in short supply in the early months after its release but these constraints have eased up in recent weeks.