Apple Watch includes 6.2 GB of storage space for adding content like apps, photos, and music, with up to 2GB of that space dedicated to storing songs. When you add a playlist, you can listen to music on it, even when your iPhone is not in range. While the process is fairly self-explanatory, there are a few steps you don't want to forget in order to play music from Apple Watch to your Bluetooth connected headphones
Adding Music to Apple Watch
In order to listen to music on Apple Watch without an iPhone in range, you must sync a playlist to it first.


Open the Apple Watch app on your iPhone and tap My Watch.


Select Music from the list.


Tap "Synced Playlist" to access your iPhone's playlist.


Select a playlist from the list (if there is no playlist visible in this list, you will need to create one on your iPhone).


Place your Apple Watch on its charger to initiate the sync. This step is important. Apple Watch will not sync a playlist if it has not been connected to the charger.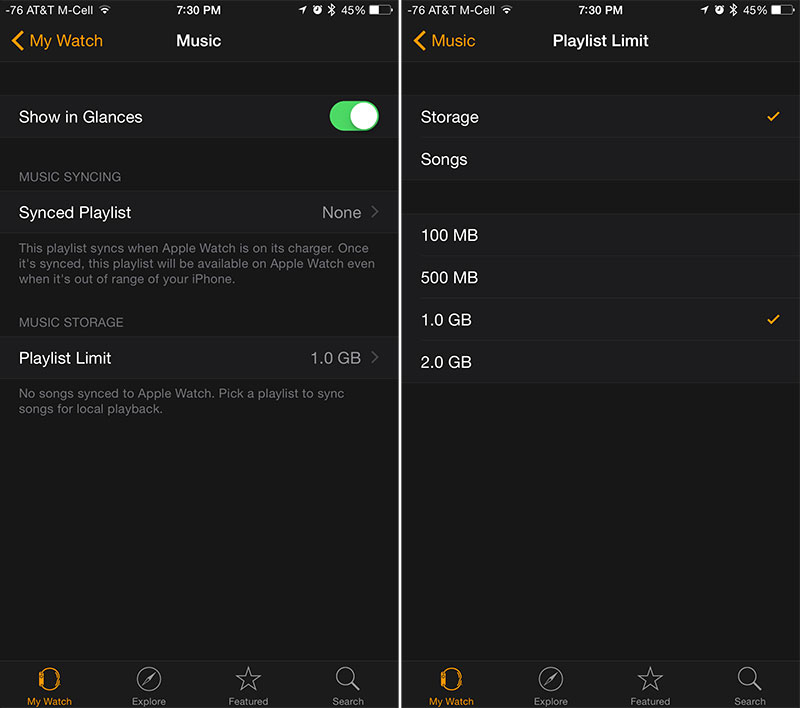 Click here to read more...