While there are no fees or penalty interest rate hikes for making a late payment on your Apple Card, you still have to pay interest on any outstanding balance, and a late payment will impact your credit score.
For these reasons, it's worth ensuring you make regular payments – and the best way to do that is to set up recurring scheduled payments.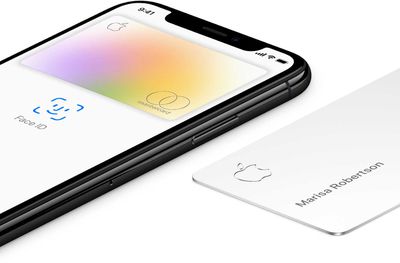 It's easy to arrange scheduled ‌Apple Card‌ payments that, once set up, take care of themselves. These payments are made automatically on the date you choose, and taken from the bank account that you linked to your Apple Card.
Note that there is no option to make ‌Apple Card‌ payments over the web - everything is set up on your iPhone via the Wallet app, which makes managing your ‌Apple Card‌ quicker and easier than most other available credit cards. To set up scheduled payments, simply follow the steps below.

Launch the Wallet app on your ‌iPhone‌.
Tap your ‌Apple Card‌.

Tap the black ellipsis button (the three encircled dots) in the top-right corner of the screen.
Tap Scheduled Payments.

Tap Continue.
Tap Pay My Bill to pay your previous monthly balance, or tap Pay Different Amount to choose an amount, then tap Next.
If you selected Pay My Bill, choose when you want the payment to be made. If you selected Pay Different Amount, choose a payment amount, when you want the payment to repeat, and when you want the first payment to be made.
Tap Next.
Tap Done.
To change your scheduled payment, you'll have to cancel your existing scheduled payment. You can do so in the same Scheduled Payments screen – simply select Cancel Payments and tap the option again to confirm.