Apple Card aims to make your online and retail transactions simple and secure. The same goes for making timely credit card payments – the process is taken care of right on your iPhone in the Wallet app, so there's need to go searching for online statements.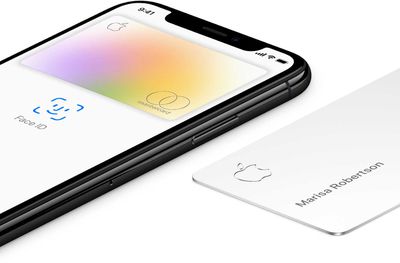 You can make payments on your ‌Apple Card‌ in one of two ways. You can schedule a recurring payment, or you can make a one-off payment instantly or at a date of your choosing. This article focuses on the latter method, which really couldn't be easier. The steps below show you how.
Note that there are no fees or penalty interest rate hikes for making a late payment with ‌Apple Card‌, but you still have to pay interest on any outstanding balance. So if you're apt to forget to pay on time, scheduling a recurring payment might be the better option.

Launch the Wallet app on your ‌iPhone‌.
Tap your Apple Card.

Tap the black Pay button.
Choose an amount to pay by sliding the circular dial with your finger. If the dial goes green, you're paying the total amount; if it turns red, you're paying the minimum amount. Your total balance will automatically adjust to reflect the payment you make toward your monthly balance. (Don't forget that if you pay your monthly balance in full each month by the due date, you won't be charged interest.)

Tap Pay Now to make an instant payment, or tap Pay Later and then choose a date for the amount to be taken from your bank account.
Did you know you can also use any Apple Cash that you've accrued to help make immediate one-time payments to your ‌Apple Card‌? Click here to learn how it works.