Apple's titanium Apple Card is fairly thick and feels a bit heavier than a typical metal credit card, so it should stand up to everyday wear and tear. But if your ‌Apple Card‌ does get damaged, you can always request a replacement.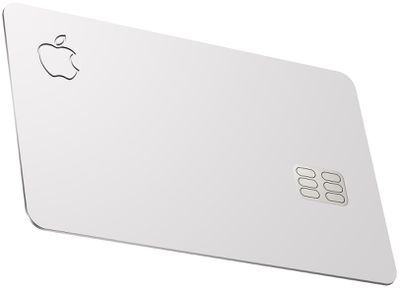 The same goes can be said if the worst happens and your ‌Apple Card‌ is lost or stolen. (If your card isn't in your possession, you might also want to lock it). The steps below show you how to request a replacement card from Apple. Note that there is no cost for the card and there is no fee associated with replacing it if you lose it.

Launch the Wallet app on your iPhone.
Tap ‌Apple Card‌.
Tap the ellipsis button (the circular icon containing three dots).
Scroll down to Physical Card and tap Request Replacement Card.
Select a reason for needing a new card, then follow the onscreen instructions.
If you need to, you can cancel your request for a titanium ‌Apple Card‌ by chatting with an ‌Apple Card‌ Specialist. In the Wallet app, tap Apple Card, tap the ellipsis button, then tap Message to begin a chat.