Pride Articles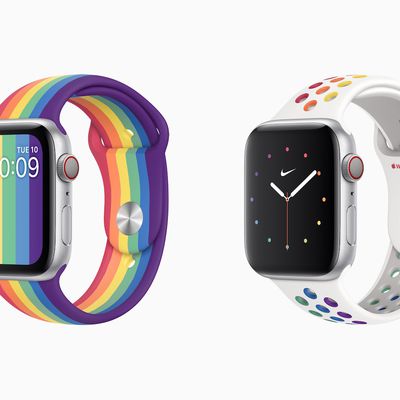 Apple today announced it has released two new Pride-themed Sport Bands for the Apple Watch, including a Sport Band and Nike Sport Band in 40mm and 44mm sizes. Both of the bands are available starting today on Apple.com and at select Apple Store locations. The bands can be paired with new matching Pride watch faces coming in watchOS 6.2.5, which remains in beta testing. Through this...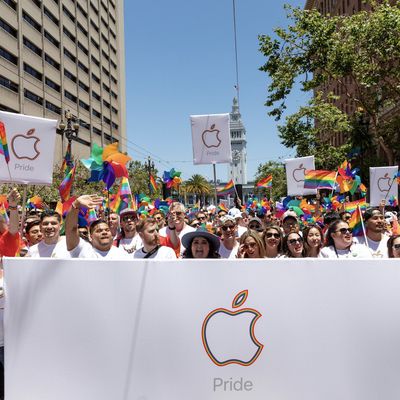 As it has done in years past, Apple yesterday marched in the annual San Francisco Pride parade, which is one of the bigger Pride events in the country and sees nearly 100,000 spectators during the event. Apple employees appeared in the parade with a large sign that showcased a rainbow version of the Apple logo. Happy Pride to everyone celebrating around the world! Great to see so many Apple ...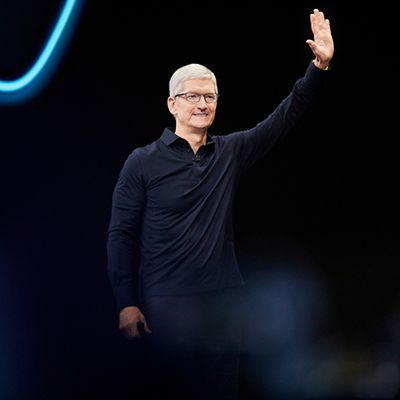 GLSEN, an organization dedicated to creating safe and inclusive K-12 schools for LGBTQ youth, has announced that Apple CEO Tim Cook will receive its "Champion Award" for his ongoing commitment to fighting for LGBTQ rights. The awards ceremony will take place on October 25 at the Beverly Wilshire hotel in Los Angeles. Cook provided the following statement:I am grateful to GLSEN for this honor ...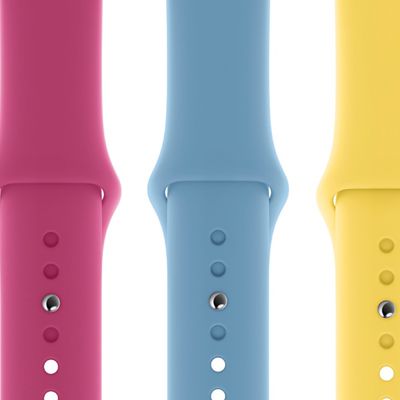 Alongside new versions of iOS, watchOS, macOS, iPadOS, and tvOS, Apple today announced the launch of new Apple Watch bands that have been refreshed with summer colors. Apple debuts new band colors with almost all of its events, and today's event was no exception. There are new Sport Bands available in Cornflower (blue), Dragon Fruit (dark pink), and Canary Yellow. All of the Sport Bands are...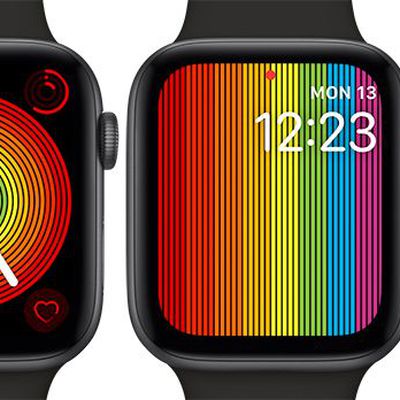 The watchOS 5.2.1 update released today includes several rainbow-colored Pride watch faces that are new to the Apple Watch face gallery. There's a new 2019 digital pride Apple Watch face, which, like the 2018 pride watch face features rainbow stripes that wiggle when tapped or when your wrist is raised. Instead of six spaced out rainbow lines with black behind them, the new watch face features ...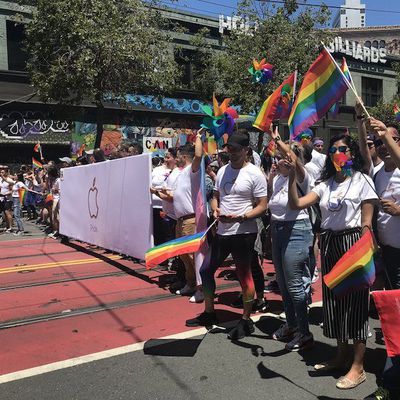 Apple this weekend participated in the annual San Francisco Pride Parade, as part of its longstanding support of the LGBTQ community. Photo: Trey Forgety Apple's CEO Tim Cook, environmental chief Lisa Jackson, and health and fitness director Jay Blahnik were among the many Apple employees who marched in the parade, wearing Pride-themed t-shirts with rainbow-colored Apple logos. Happy Pride ...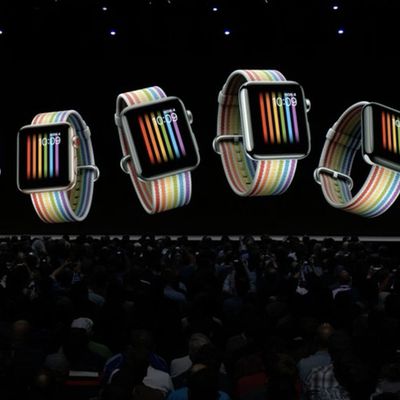 Following the launch of a Pride Band for Apple Watch last summer, Apple today has revealed an all-new Pride Band for Apple Watch, which will be available to purchase today on Apple.com. The band has the colorful hues of the rainbow, with white stripes between each color. In addition, users will be able to set a new Pride Apple Watch face on their devices at the end of the...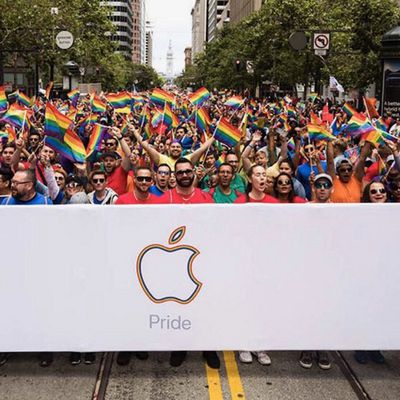 Apple this weekend participated in a few LGBTQ pride parades happening around the world, including those in San Francisco, New York City, and Toronto. Apple CEO Tim Cook tweeted his support for the parades, wishing a happy pride, "to all our employees, their families and customers around the world!" Happy #Pride2017 to all our employees, their families and customers around the world! ...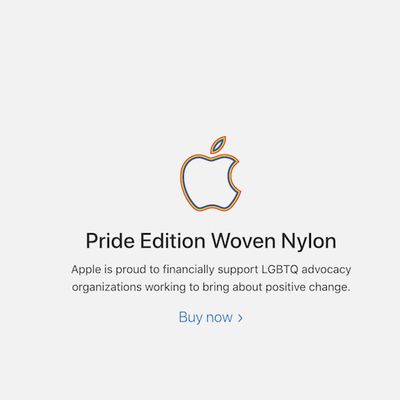 Apple began publicly selling its Pride Edition Woven Nylon band for Apple Watch during WWDC week earlier in June, one year after it handed out a similar band to its employees at Pride events in San Francisco. During its first few weeks up on Apple.com, the company made no mention as to whether any portion of the profits made off of the band would go towards LGBTQ organizations, but a new...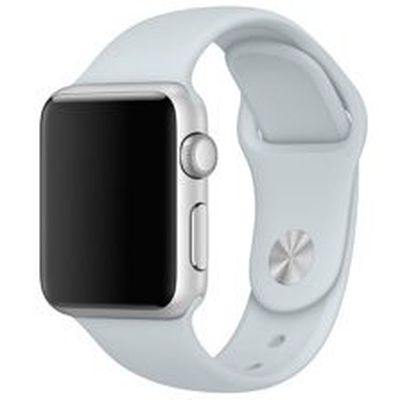 Alongside a new version of the watchOS operating system for the Apple Watch, Apple today quietly debuted a selection of Apple Watch bands in new summer colors. Apple Watch Sport Bands are available in Mist Blue, Pollen, and Flamingo for both the 38 and 42mm Apple Watch. As with all sport bands, the new bands are priced at $49. The only new leather band is a yellow Sunflower Classic Buckle,...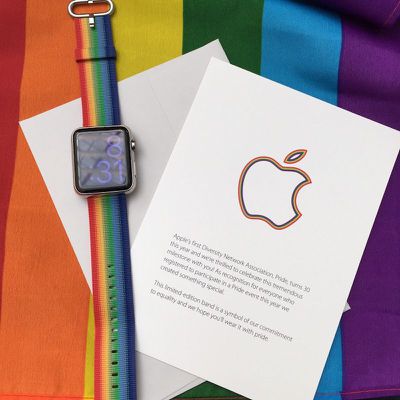 Apple helped celebrate equality at the LGBT Pride festival in San Francisco yesterday and thanked employees who registered to take part in the event by gifting them a limited edition rainbow Apple Watch band. Participating staff received the bands with a card from the company explaining the idea behind the Apple Watch accessory. Reddit user 'Sakusuhon' shared the above image of the band and...

In late June, San Francisco held its 44th annual Pride parade, which saw several companies, including Apple, marching in support of the LGBT community. Apple CEO Tim Cook attended the event and walked alongside Apple's Environment Director Lisa Jackson and thousands of other Apple employees. Employees wore special T-shirts for the event and handed out iTunes gift cards good for a free song...