Along with the iPhone, the Apple Watch is one of the products that Apple has been updating on an annual basis, and it is one of the devices that we can count on seeing this fall.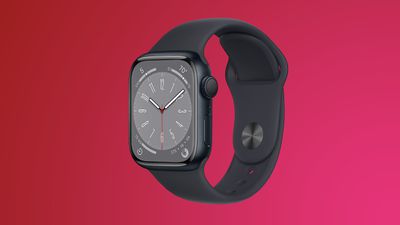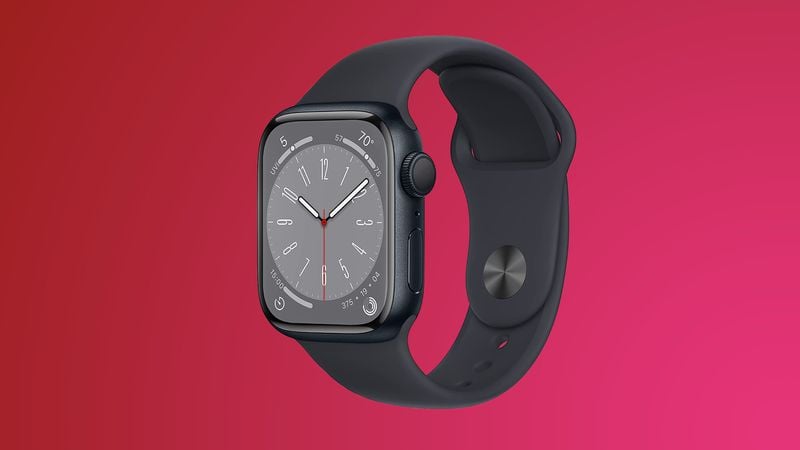 Rumors about new Apple Watch models are often overshadowed by ‌iPhone‌ rumors, but we do get tidbits of information here and there. This guide aggregates everything we know about the Apple Watch Series 9.
An Iterative Update
Apple in 2022 focused its development resources on the Apple Watch Ultra, and we didn't see a slew of new features for the standard Series 8. We're expecting the same general situation this year - Apple is working on future Apple Watch technology for the larger-sized model, and rumors suggest that we're going to see smaller updates for the Series 9 with few new features at the current time. Aside from a new chip, we are not counting on ‌Apple Watch Series 9‌ changes.
Processor Improvements
The S8 chip in the Apple Watch Series 8 is the same as the S7 chip in the Apple Watch Series 7, which offered the same performance as the S6 in the Apple Watch Series 6, but with the S9, Apple is introducing new chip technology.
According to Bloomberg's Mark Gurman, the ‌Apple Watch Series 9‌ will feature an S9 chip that's built on the same technology as the A15 chip. The updated chip could bring speed and efficiency improvements, improving battery life and load times.
Battery Life
Any update to the processor could potentially result in small battery life improvements, though we are not counting on major updates. Apple could also use that efficiency boost for additional always on display functionality or other feature tweaks.
New Heart Rate Sensor
The ‌Apple Watch Series 9‌ will include a new optical heart rate sensor with improved efficiency and performance.
Ultra Wideband
There will be a new "U2" Ultra Wideband chip in the ‌Apple Watch Series 9‌ for improved location accuracy and precision.
New Pink Color
The ‌Apple Watch Series 9‌ could come in "pink" according to one leaker, with the shade available in the aluminum finish. Pink would most likely be akin to a rose gold color and more subtle than a bright pink. Apple uses a similar light pink shade for the iPad Air, iPad mini, iPad, and iMac.
New Bands
The ‌Apple Watch Series 9‌ could be sold with a new band that is made from a woven fabric material with a magnetic buckle, similar to the current Modern Buckle band.
3D Printed Stainless Steel Chassis
Apple may use 3D printing to create the chassis for the stainless steel ‌Apple Watch Series 9‌ models. Apple is experimenting with 3D printing as an alternative to CNC machining as it uses less material and has the potential to be less expensive. If the 3D printing test is successful, additional devices could be 3D printed in the future.
Other Features
With the exception of a new chip, the Series 9 is expected to offer the same feature set as the Series 8, with full details on the Series 8's capabilities in our Apple Watch roundup.
A New Apple Watch Ultra?
The Apple Watch Ultra is a new product in the Apple Watch lineup as of 2022, but it sounds like there's going to be a refresh in 2023. It's not yet clear what Apple might include in the update, but a new processor is one likelihood.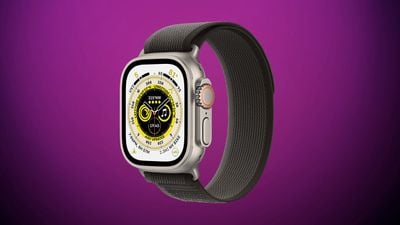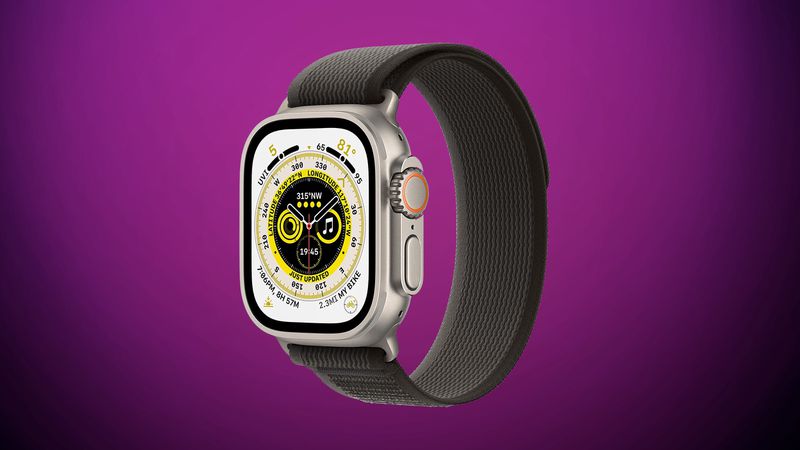 The Apple Watch X
After the ‌Apple Watch Series 9‌, Apple could introduce an "Apple Watch X" with a major redesign. Apple is developing a thinner casing for the device, along with different ways to attach bands.
The new bands could attach to the watch magnetically, which would free up space inside the Apple Watch for bigger batteries and other internal components. The launch could coincide with the debut of microLED display technology and perhaps blood pressure monitoring, both features in the works for future Apple Watch models.
Future Rumored Features
We don't have a whole lot to look forward to with the ‌Apple Watch Series 9‌ as of yet, but there are some future technologies that Apple will add to the Apple Watch that will make for more exciting updates at a later date.
MicroLED Display - As soon as 2024, Apple is rumored to be adopting microLED technology for the Apple Watch, using custom displays that it designs in-house, similar to how the company does chip designs. The microLED display will be used for a high-end Apple Watch, likely the Apple Watch Ultra. MicroLED technology will bring brighter and more vibrant colors, plus improved viewing angles.
Larger display for Apple Watch Ultra - Apple is working on a new version of the Apple Watch Ultra with an even larger 2.1-inch display, an update that could come alongside the transition to microLED.
Noninvasive Blood Glucose Monitoring - Apple has been working on a noninvasive blood glucose monitoring function for the Apple Watch for years now, and has made enough progress that the concept is now at a point where it is functional, viable, and ready to be used in a future Apple Watch with some refinement. Noninvasive blood glucose monitoring is still years away at this point, but when it's introduced, it will mark one of the biggest updates to the Apple Watch.
Launch Date
Apple refreshes the Apple Watch on an annual basis alongside the new ‌iPhone‌ models, so we can expect to see an Apple Watch announcement at the "Wonderlust" Apple event that is set to be held on Tuesday, September 12. Preorders could start as soon as Friday, September 15, with a launch to follow on Friday, September 22.