Is a New 13-Inch MacBook Air With M3 Coming This Year?
As Apple's roadmap for new products in 2023 is increasingly the subject of speculation, will the company launch a new 13-inch MacBook Air this year?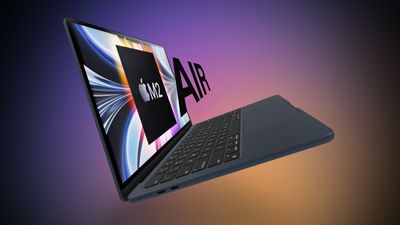 Apple introduced a radically redesigned 13-inch ‌MacBook Air‌ model last year featuring a Liquid Retina display, the M2 chip, 1080p camera, four-speaker sound system, MagSafe charging, and more – but rumors are mixed on whether the company will introduce a successor to this device in 2023.
Bloomberg's Mark Gurman has said that a new 13-inch MacBook Air with the M3 chip is in the works, but has not committed to a time frame for the launch of the device.
There is a fairly slim chance of a ‌MacBook Air‌ refresh that adds the M3 chip in the latter half of 2023, but this seems somewhat unlikely given that Apple is rumored to have plans to launch a 15.2-inch ‌MacBook Air‌ with the M2 and M2 Pro chips around mid-2023.
It is improbable that Apple would want to introduce a more powerful, smaller ‌MacBook Air‌ model with a next-generation chip just months after it launched a larger model with a previous-generation chip, so a new 13-inch ‌MacBook Air‌ may not launch this year at all. Supporting this, there have been no concrete rumors about Apple launching a ‌MacBook Air‌ with the M3 chip in 2023.
The M3 chip is expected to be fabricated using TSMC's 3nm process, bringing a major generational leap in performance and efficiency to Apple silicon for the first time since its introduction in 2020. It is not yet clear what other upgrades could be in store for the ‌MacBook Air‌ given that it just received a substantial redesign and hardware overhaul, but the advancements of the M3 chip could be sufficient to justify a releasing a new model.
Some of the most reliably insightful sources in the rumor community, including Ming-Chi Kuo, Mark Gurman, and Ross Young, have all said that a 15-inch ‌MacBook Air‌ model is coming this year – and this appears to be the focus of ‌MacBook Air‌ rumors in 2023, rather than an updated 13-inch model.