Apple to Debut Biggest Ever Apple Watch Model
Apple is about to announce its biggest ever Apple Watch model, according to a multitude of reports from the past year.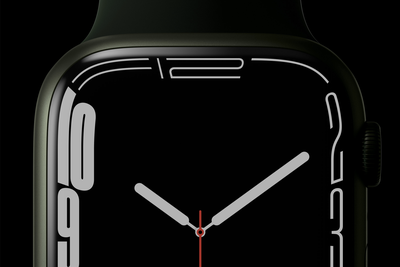 The Apple Watch Series 8 is expected to be unveiled next month in the same 41mm and 44mm casing sizes as last year's Series 7, continuing Apple's trend of offering just two size options for the Apple Watch lineup.
This year, the company is expected to debut an even larger Apple Watch model that could replace the Apple Watch Edition. The device could feature a 47mm casing size, a vertical measurement that indicates the new Apple Watch would be the biggest ever Apple Watch.
This Apple Watch is expected to offer a display that is at least five to seven percent larger to show more on-screen fitness metrics. It is also rumored to offer a new design with a ruggedized titanium alloy casing, potentially with a flat display, resulting in a very different overall look compared to the other two, smaller Apple Watch Series 8 models.
Due to its larger size, it may also contain a larger battery to enable longer workout times. The other two Apple Watch Series 8 models are not expected to get a larger battery, but they could offer a Low Power Mode to prolong daily battery life.
While the two standard Series 8 models will likely feature the same design as the Apple Watch Series 7, they are expected to offer an updated chip, software enhancements, and new health monitoring features thanks to a body temperature sensor.