Square Could Be in Trouble After Launch of Apple's 'Tap to Pay' Feature
Apple's recently announced "Tap to Pay on iPhone" feature, a new way to accept contactless payments with no additional hardware required, could present challenges for the current key players in the contactless payment space, such as Square.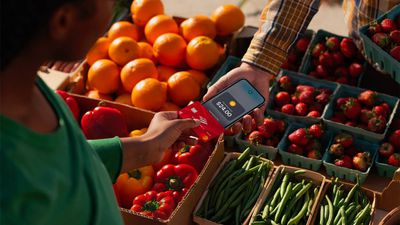 Tap to Pay on ‌iPhone‌ allows merchants to accept contactless payments through supported iOS apps using an ‌iPhone‌ XS or newer. At checkout, the merchant simply prompts the customer to hold their own ‌iPhone‌ or Apple Watch, contactless credit or debit card, or other digital wallet near the merchant's ‌iPhone‌, and the payment is securely completed using NFC technology.
Currently, merchants that accept contactless payments on an ‌iPhone‌ must rely on additional hardware like the Square Reader. Square was founded in 2009 as a payments platform aimed at small and medium businesses, allowing them to accept credit card payments and use smartphones and tablet computers as payment registers for a point-of-sale system.
Square Readers used to connect to an ‌iPhone‌ or iPad's Lightning connector or headphone jack, but most of today's models are wireless. Since Tap to Pay on ‌iPhone‌ bypasses the need for a Square device, there are now major questions about the need for many of Square's products and the viability of its business model going forward. Apple has only announced plans to launch Tap to Pay on ‌iPhone‌ in the United States, which may prolong Square's survival in international markets until Apple chooses to launch the feature elsewhere. Of course, Square could still find new ways to monetize its business and offer customer payment experiences that Apple does not provide.
Apple is believed to have started developing the hardware-free credit card payment option back in 2020, when it purchased Mobeewave for approximately $100 million. Mobeewave was a startup that created technology for smartphones to accept payments using NFC.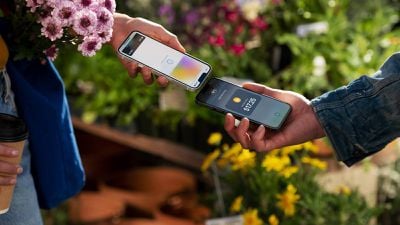 Apple is already laying the groundwork for the feature with the second beta of iOS 15.4. Tap to Pay on ‌iPhone‌ will launch in the United States later this year, including in all Apple Stores in the country. Stripe will be the first payment platform to offer "Tap to Pay on iPhone" to their business customers, including the Shopify Point of Sale app this spring, and additional payment platforms and apps will follow later this year, according to Apple.