Don't Buy a MacBook Pro Right Now
New MacBook Pro models are expected to be announced on Monday at Apple's "Unleashed" event, bringing some of the biggest improvements to the product line to date, including some surprising changes, so any prospective MacBook Pro buyers should wait for the new devices to come out.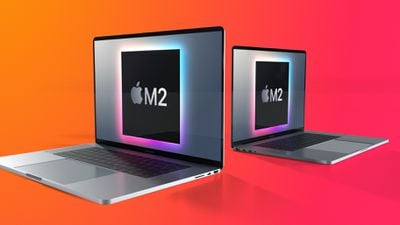 According to our full feature breakdown aggregated from our coverage from a wide range of sources, including leakers, analysts, and publications, the new MacBook Pro models are expected to feature:

Considering the scale of the update, which looks to drastically affect almost every aspect of the MacBook Pro, it certainly seems to be worth waiting, not to mention short supplies for the current high-end Intel-based models.

What About the M1 MacBook Pro or MacBook Air?
In November last year, Apple revealed a 13-inch MacBook Pro with an M1 Apple Silicon chip, so some customers may feel compelled to buy this MacBook Pro model now. However, it is important to remember that this model is the lower-end MacBook Pro, indicated by the fact that it has only two Thunderbolt ports.
Apple still offers high-end four-port MacBook Pros with Intel processors, and it is these more powerful machines that are expected to be replaced with the redesigned models next week. You should only consider buying a MacBook Pro if it is the ‌M1‌ model, but otherwise it will be better to wait until new models are released. Even if you are considering an ‌M1‌ model, it may simply be better to wait and see exactly what the new machines have to offer and how they are priced.

If you are a prospective buyer of the ‌M1‌ MacBook Pro, it is also worth noting that the ‌M1‌ MacBook Air is very similar to the ‌M1‌ MacBook Pro both in terms of features and performance, and is not expected to be updated until next year, so it should be considered instead of the ‌M1‌ MacBook Pro if you are looking to buy a Mac right now.

Release Date
Apple's "Unleashed" special event takes place on Monday, October 18, where the new MacBook Pro models are widely expected to be announced alongside details about all of their features and pricing.
There is as yet no information on when the new machines could become available for pre-order, but they are believed to have been in mass production for some time. It is not unreasonable to speculate that the redesigned MacBook Pros could mirror other recent Apple releases and become available for pre-order later in the week, with the first devices arriving to customers one week later, providing it does not suffer from delays like the Apple Watch Series 7.
For everything we know about the new 14-inch and 16-inch MacBook Pro models, take a look at our helpful guide.